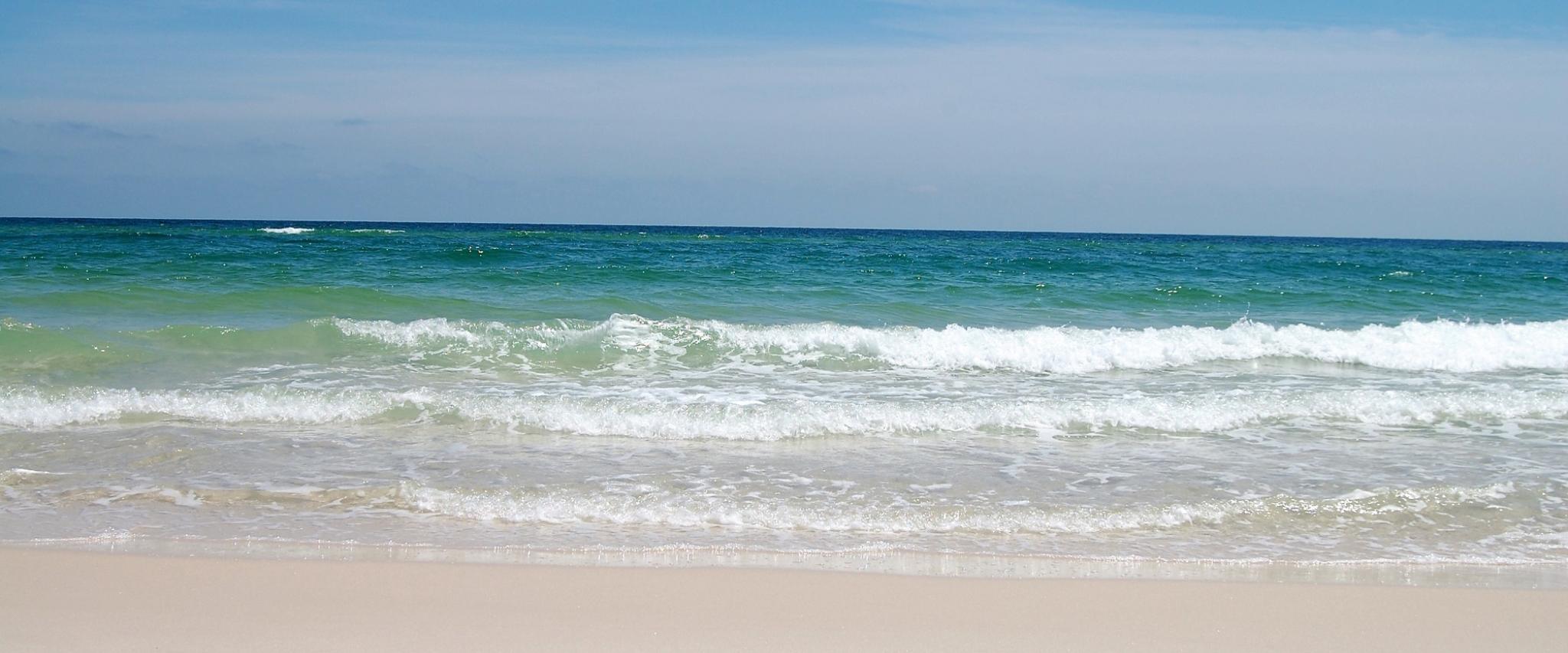 Play it Safe
Be sure to educate yourself about the beach warning flag system. Flags are posted at all public beach areas and beach conditions are monitored throughout each day. Please remember that the absence of red flags does not assure safe conditions. On Gulf Shores and Orange Beach's city beaches, it is illegal to enter the water when the double red flag is being flown. This flag system has been adopted by the beaches within Orange Beach, Gulf Shores and the Gulf State Park.
Want to read more? Download our free Beach Safety brochure. It's full of tips for keeping your trip to the beach happy, healthy and safe.
For current conditions in Gulf Shores, dial 251-968-TIDE (8433).

For current conditions in Orange Beach, dial 251-981-SURF (7873).
Medium Hazard

(Moderate Surf and/or Currents)
High Hazard

(High Surf and/or Strong Currents)
Dangerous Marine Life

 

Water Closed to Public
One of the most valuable safety tips to be aware of can be found flying along the area's beachfront – flags. The following guidelines apply to the flags on Alabama's beaches:
Double Red: water closed to the public (note that the beaches remain open)
Red: high hazard (high surf and/or strong currents)
Yellow: medium hazard (moderate surf and/or currents)
Green: low hazard (calm conditions, exercise caution)
Purple: dangerous marine life
Storms and other coastal occurrences may cause dangerous conditions such as rip currents, also known as riptides. When a red flag is flying, high surf and rip currents are present. If you are caught in a current, relax as much as possible and swim parallel to the shore until you are free from the current. Note that a rip current could still be present under the surface even if the top appears calm.
While tanning is a popular beach activity, it is vital to always use and regularly reapply sunscreen during all outdoor activities. And, do not be fooled by the shade of an overcast day – the sun's rays can actually be more harmful when the sky is overcast.
Hydration is a must when hanging out in the heat, and the best way to do so is to drink water and sports drinks containing electrolytes. Some beverages, especially those containing alcohol, can cause dehydration.
Coinciding with the state's motto, "Alabama the Beautiful," coastal Alabama prides itself on having clean beaches. Help keep Alabama's beaches beautiful by disposing of trash and recycling when possible.
The sand dunes covered in sea oats along Alabama's 32 miles of beachfront not only provide an excellent background for family photos, but also provide a habitat for coastal critters such as nesting sea turtles and the Alabama Beach Mouse. Help preserve this habitat by not disturbing, walking on or littering the dunes and not picking the sea oats which hold them in place.