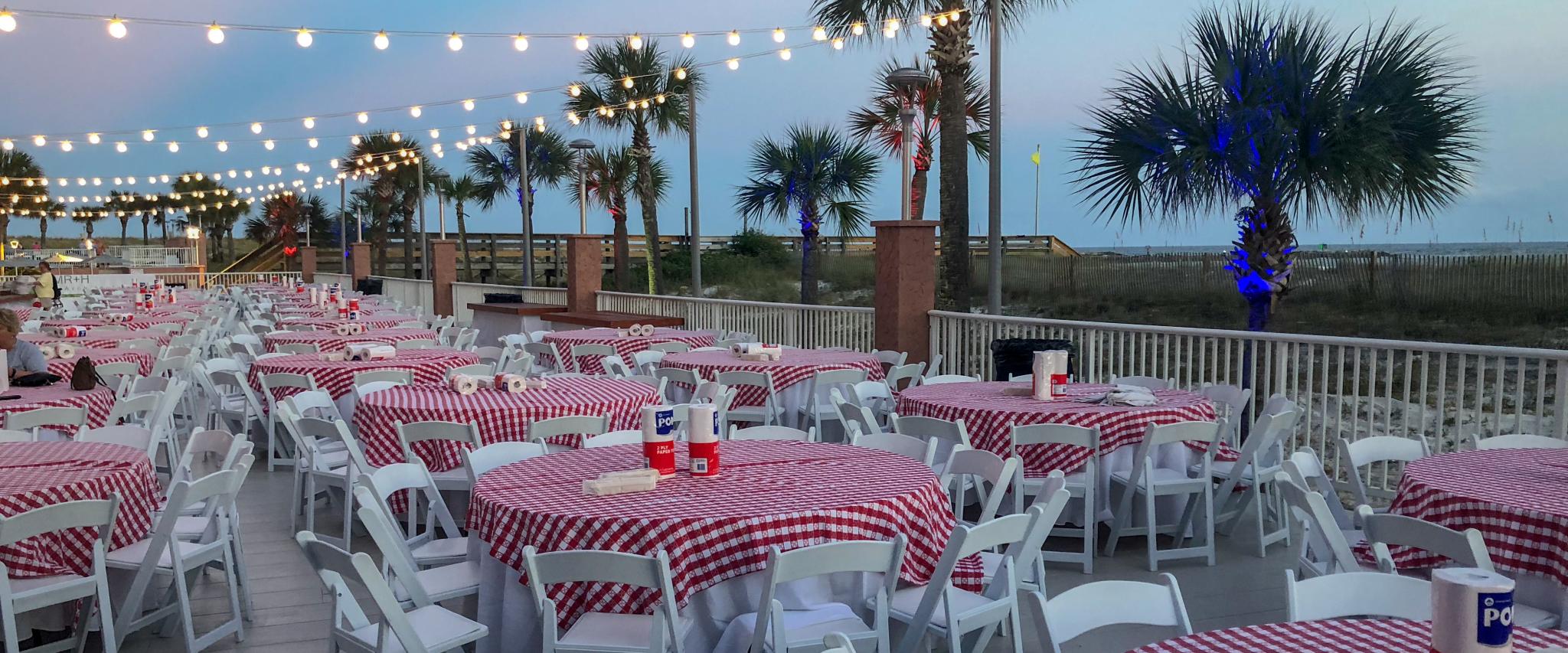 How to Pack for a Meeting at the Beach
When you head to the beach for a meeting or event, do you know what to pack? Some items may change depending on the season in which you are traveling, but there are a few staples you will want to bring to ensure you are comfortable and prepared. 
February 13, 2020
Sweater or jacket. Even if you are visiting our beaches in the summer months, venues may provide meeting rooms that are set a bit cooler than is comfortable for you so you a jacket is a good idea. You may also need a sweater or jacket if you are visiting in the fall or winter. Although our weather is nice year-round, it can get chilly on the beach in the fall and winter months.
Reusable water bottle. Since you may not know beforehand how often water breaks will be offered, it is not a bad idea to bring a reusable water bottle that you can fill. This may be especially handy if the meeting takes place outdoors.
Leisure clothes. You will likely have some downtime after your meeting, so be sure to pack comfortable clothes for exploring the area. Thanks to our subtropical climate, our beaches can be enjoyed even in the fall and winter months! It's a good idea to check the extended weather forecast before you travel and always bring a raincoat just in case!
Laptop or iPad/tablet plus charger. This may seem like a given, but these items will come in handy during breaks and when you want to read or catch up on your notes.
Camera. There is so much to see and do in Gulf Shores and Orange Beach! Be sure to bring a camera to capture wonderful memories.
Business cards. You never know who you may meet at the event, so carry business cards for any possible professional connections.
A positive attitude. Although you trip is for work, you're heading to the beach, so what is there not to be excited about?
Let us know below if there are other essentials you'd suggest bringing to a conference!