Located just .3 miles east of Perdido Pass Bridge, Alabama Point East offers more than 6,000 feet of wide beach...
If you are looking for volleyball-playing, beach-bar-hanging good times, this spot - where Highway 59 dead-ends into the Gulf -...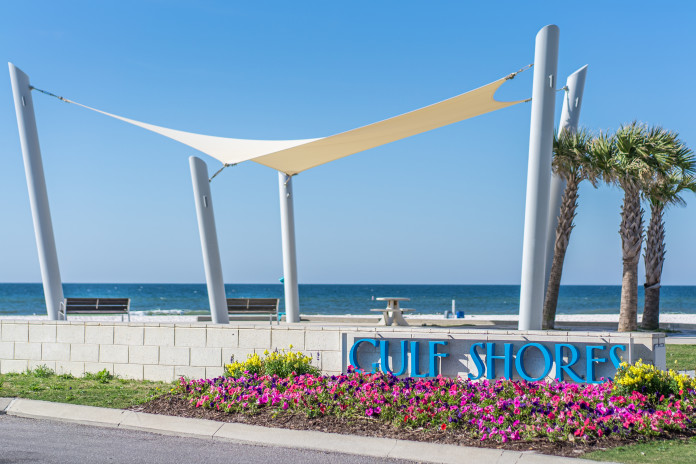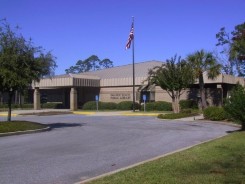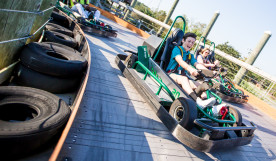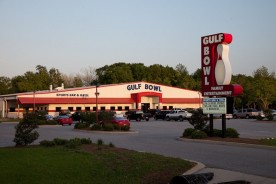 Action at The Wharf in Orange Beach
You won't know what to do first at The Wharf in Orange Beach. For starters, the Wharf is home to one of the largest Ferris wheels in the Southeast. There are also laser tag, bazooka ball, and excursions from the marina. If you need a break from all that activity, sit back and enjoy live performances in the Wharf Amphitheater. Wherever you find yourself on the Wharf, there's enjoyment, dining, and entertainment waiting.
The Wild Side of Nature
Many people vacation to Gulf Shores and Orange Beach to enjoy not only our beaches, but also bear witness to our unique nature and exotic animals. The Alabama Gulf Coast Zoo is home to over 500 exotic animals including lions, tigers, primates, wolves and reptiles. You can even get close and personal with animals like kangaroos, lemurs, snakes and sloths.
Bird-lovers from across the country also flock to the Gulf Coast to enjoy the different Orange Beach and Gulf Shores birds. The Alabama Coastal Birding Trail features several bird-spotting locations including the Hugh S. Branyon Backcountry Trail, which has recently been extended and now winds more than 27 miles through Orange Beach to the pristine sands of Gulf State Park (where you will find the Pier, the perfect place to cast a line for some Gulf Shores fishing). The Branyon area is one of the last intact maritime forests in coastal Alabama and an important stopping point for millions of migrating birds each spring and fall. Keep your binoculars handy for everything from tiny hummingbirds to majestic herons.
Local History
For the history expert, there are several Orange Beach Gulf Shores museums.Visit the historic Fort Morgan for historical tours or marvel at the massive antique ship at USS ALABAMA Battleship Memorial Park.
Slides Rule
With names like Triple Dog Dare, Jet Stream and Screamin' Demon, you know some serious water slides are waiting, and Waterville USA delivers with high-speed thrills. Slow it down on a lazy river, challenge the wave pool or channel your inner dude on a surfboard. Separate children's areas include Wa Wa World, while landlubbers enjoy mini golf, a rollercoaster, go-karts and an Escape House.
Fun and Games
Steer into excitement at The Track Recreation Center, featuring go-karting, bumper boat rides and the heart-stopping Skycoaster which simulates skydiving (but with a safety harness) and reaches speeds of 70 mph.
For kids and the young at heart, the sheer joy of jumping is multiplied at The Factory, whose indoor trampoline park covers 12,000 square feet. But there's much more for those who came to play – trapezes, slides, foam pits, dodgeball, arcade games and flight simulators.
Groups and families up for a little friendly competition can tee off on one of many mini-golf courses in Gulf Shores and Orange Beach.