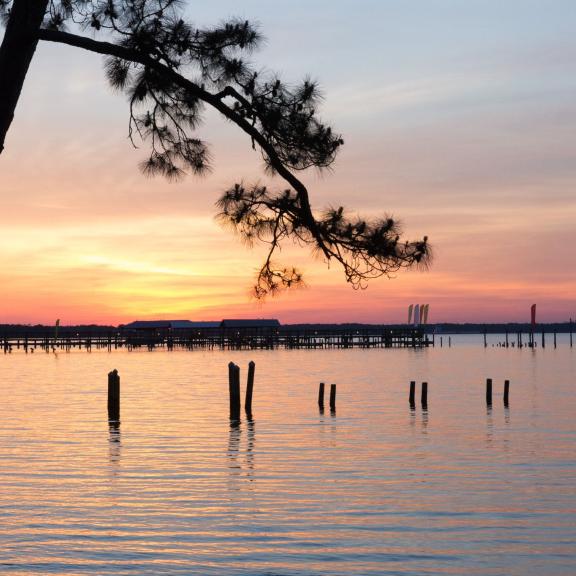 Spend Thanksgiving
in Gulf Shores & Orange Beach
September 21, 2023
Considering spending Thanksgiving at the beach? After kids return to school and boast mild temperatures during the fall, our gorgeous beaches are a little less crowded. It's the perfect combination for a memorable holiday. If you decide to give thanks on the Alabama Gulf Coast this year, here are 10 things to do during Thanksgiving weekend in Gulf Shores and Orange Beach.
2. Treat Your Family to Dining Out This Holiday Season
Gather your family and friends around the table, sit down, make a toast and enjoy. Many local restaurants will be open and prepared to make your holiday feast a meal to remember. Contact the restaurant for details, such as hours of operation, menu, and if reservations are required.
4. Get Some "Me Time"
Practice self-care. Check out area spas and treat yourself to a pampering or therapeutic massage, a facial, or other salon services. Relax with Glow Yoga and find balance and strength while enhancing your flexibility. Perhaps you already practice yoga and just need a place to keep it up during your vacation. If so, this is your haven.
8. Get in a Round of Golf
Play on some of Alabama's top-rated golf courses, such as Peninsula Golf and Racquet Club or Kiva Dunes on the Fort Morgan peninsula. The fall temperatures are comfortable enough to work through 18 holes of challenging golf set against beautiful beach backdrops with gentle Gulf of Mexico breezes blowing.
10. Jump-Start Your Holiday Preparations
Start getting in the holiday spirit at one of our many upcoming events. Winter is filled with exciting activities for the whole family, so you won't want to miss out on spending the holiday season on the Gulf Coast.