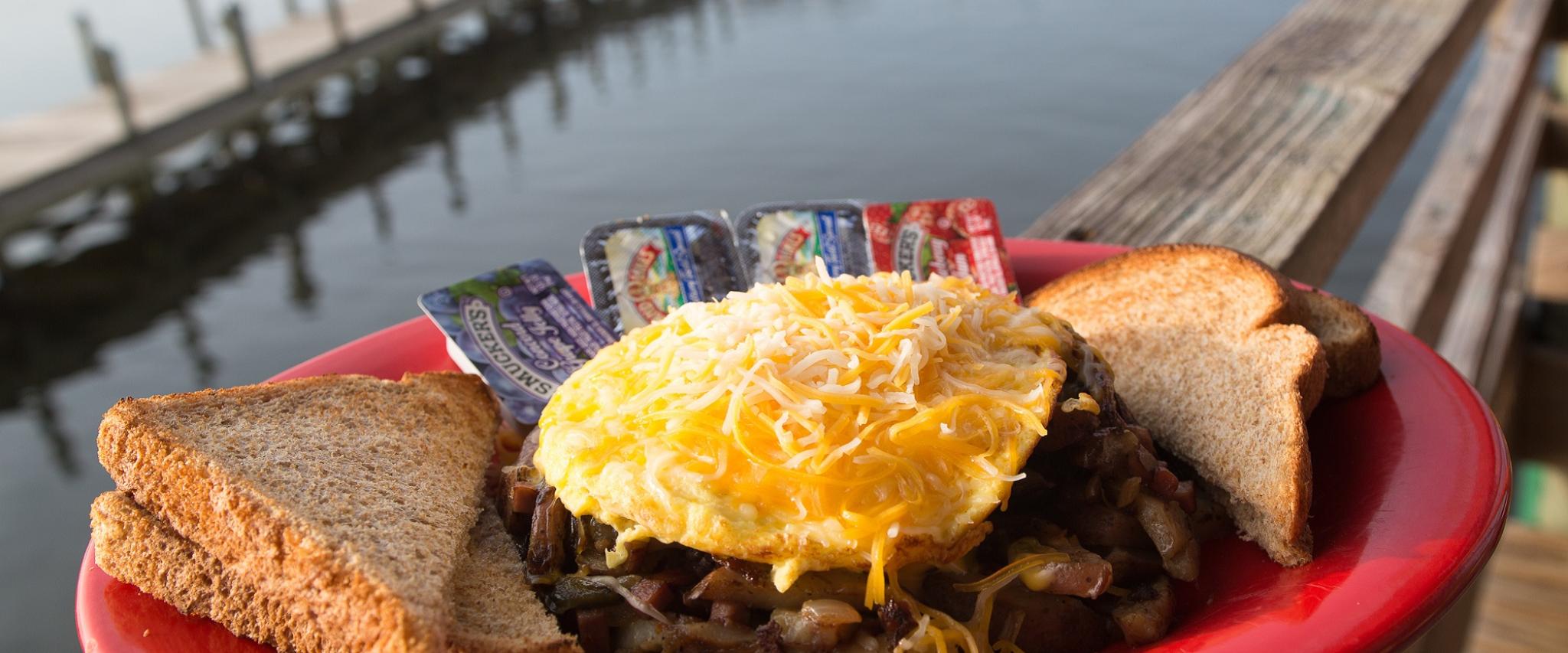 Gulf Shores and Orange Beach restaurants are permitted to offer on-site dining provided tables are spaced at least six feet apart. Party size is limited to no more than eight people. Many restaurants will additionally continue to offer takeout, curbside pickup and delivery. We recommend you check with the restaurant of your choice to learn what service modifications are in place. Alabama requires masks be worn in public areas when in close proximity to others, and all must practice social distancing. Details and exceptions regarding face masks can be found on our Coronavirus update page. 
Additionally, restaurants and bars are required to stop selling alcohol by 11pm, and all alcohol must be consumed by 11:30pm. They may remain open after that time, but patrons cannot consume alcohol.
Start Your Day Sunny Side Up
Gulf Shores and Orange Beach
Enjoy a relaxing morning with a bottomless mimosa and a hearty breakfast before heading to your next adventure. For those with no time to linger, you'll also find quick bites to speed you on your way. From famous chain restaurants to local hangouts, you'll find exactly what's needed to start your morning off right on the Alabama Gulf Coast.