Ready to step up to the plate? We're ready to welcome you to Alabama's beautiful beaches for fun on the fields and a blast at the beach. With dozens of activities and attractions and hundreds of restaurants in Gulf Shores and Orange Beach, there's something for everyone during your Perfect Game Gulf Coast Baseball World Series (formerly USSSA Global Sports World Series) sportcation. 
Register today, book your accommodations through your designated week below, download our Alabama Beaches Savings Scorecard and boogie to the beach.

 
Perfect Game World Series FAQ
Where do I find discount accommodations for my team and families?

Your teams, fans and families will find the best lodging rates here, and choose your designated week. With a variety of options in all price ranges and sizes from beachfront hotels and condos to motels and beach houses, there is a price point and size for any group.

 

 
Do we have to stay at a specific hotel or condo?

No, you do not. There are a variety of lodging options in Gulf Shores and Orange Beach for you to choose from. Our partners offer discounted rates for the world series tournaments, and we are confident you will find the perfect place to stay.

 
How does my team qualify for the Perfect Game Gulf Coast World Series?

There are no qualification requirements. However, we encourage all teams to participate in as many Perfect Game tournaments available to them.
What is the cost to register my team for the world series?

Registration fees are as follows according to age category: $1,045 (7s-13s); $1,395 (14s); $1,700 (15s and up). Payments must be made online at PlaySEPerfectGame.com to complete the registration. We will notify teams when payment is due.
*NOTE: There is a separate gate fee for spectators.
Is my team registered, and are we guaranteed to participate in the world series during the week we specified?

You can register now and pay later. Maximum numbers of teams may be limited to the first 24 teams for each age group and could be lower if one age groups reaches its maximum number early. Teams that register will be notified by email when payments are due.
What fields will my team play at each day?

There are several fields used for the world series. All fields are within a 10-15 mile area from each other and are easily accessible from accommodations located in Gulf Shores and Orange Beach. Typically, 7, 8, 9, 11 and 13s play in Gulf Shores and Foley. 10 and 12s play in Orange Beach. Older age groups play in all locations.
How much are daily tickets and tournament passes?
What is the tournament format for the world series?

Four pool play games move into a modified double-elimination bracket. Pending weather, teams will play two pool games on Tuesday and Wednesday and bracket play will start Thursday and finish Friday. For more information, please click here.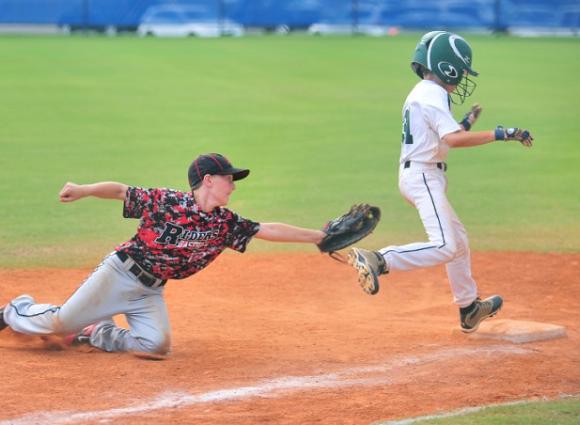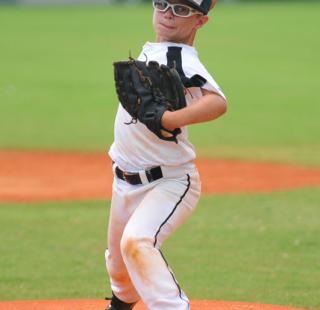 TAKE ME OUT TO THE BALLGAME
We are excited to welcome you to the beautiful beaches of the Alabama Gulf Coast. Here at Gulf Shores and Orange Beach there is a lot to see and do when you aren't on the field. We offer an array of activities, attractions and dining options for you to choose from.
From offshore fishing excursions to an endless amount of outlet and boutique shopping, there is a place for everyone to explore our area during their stay. Our sponsors include a wide variety of activities for all ages to have some fun in the sun during their time in Gulf Shores and Orange Beach.
Our area also boasts some of the best dining experiences on the Alabama Gulf Coast. Fresh Gulf seafood, live music and waterfront views can be found at many locations in the area. Our restaurant sponsors have great menu options for children as well as activities and events taking place almost every night. 
Select from the list above to book your room, see event details and complete your registration. The white-sand beaches and turquoise waters await you.