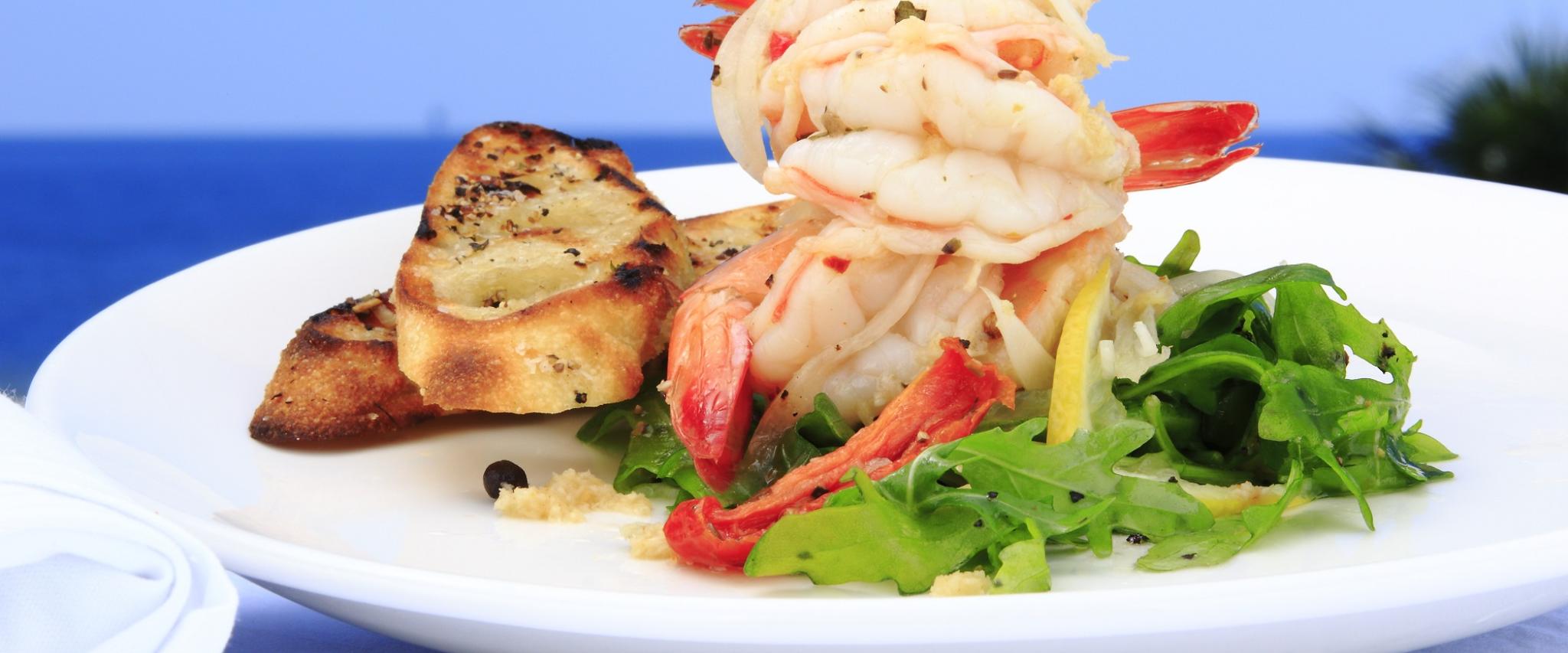 Due to the recent order mandated by Alabama Gov. Kay Ivey and the Alabama Dept. of Public Health, all restaurants, bars, breweries and similar establishments are closed to dine-in customers effective March 19 at 5 p.m. 
Please see our restaurants report for an updated list of eateries that are offering take-out and delivery as well as those who have chosen to close during this time
Beach Bites
Savory, scrumptious and succulent are all words that describe Gulf Coast cuisine. If you're searching for great, Gulf seafood straight off the boat, look no farther than the restaurants in Gulf Shores and Orange Beach that serve seafood fried, grilled, baked, broiled, blackened, steamed, nude  or stewed. You can have your seafood in gumbo or on a po'boy, dressed or undressed, according to your liking. If you're in the mood for something else, you'll find a plethora of choices ranging from steaks, burgers and sandwiches to Asian, Mediterranean, Italian, Mexican and even spa cuisines.
We invite you to join us and experience all that the culinary experiences we offer.