Visit Alabama Beaches
In Gulf Shores & Orange Beach

Explore Alabama's Gulf Coast
Mild temperatures and relaxing coastal breezes make the Alabama Beaches the perfect destination for a fabulous winter vacation. From holiday happenings and incredible live music to nature explorations and sporting competitions, there is no shortage of exciting events in Gulf Shores and Orange Beach. Spend this festive season on Alabama's beaches and experience a Coastal Christmas.
Here, you'll find everything you need to plan your vacation! Stay up to date with the daily beach safety report and learn how to play it safe while swimming in the Gulf of Mexico. Be sure to practice responsible tourism while visiting Alabama Beaches. You'll find getting here is easy, whether by car, airplane, or ferry. Call, text, or chat with us for answers to your questions, and be sure to stop by our welcome centers when you arrive. Our area experts can help you make the most of your trip to the coast.
Watch Visual Stories
Discover the Alabama Gulf Coast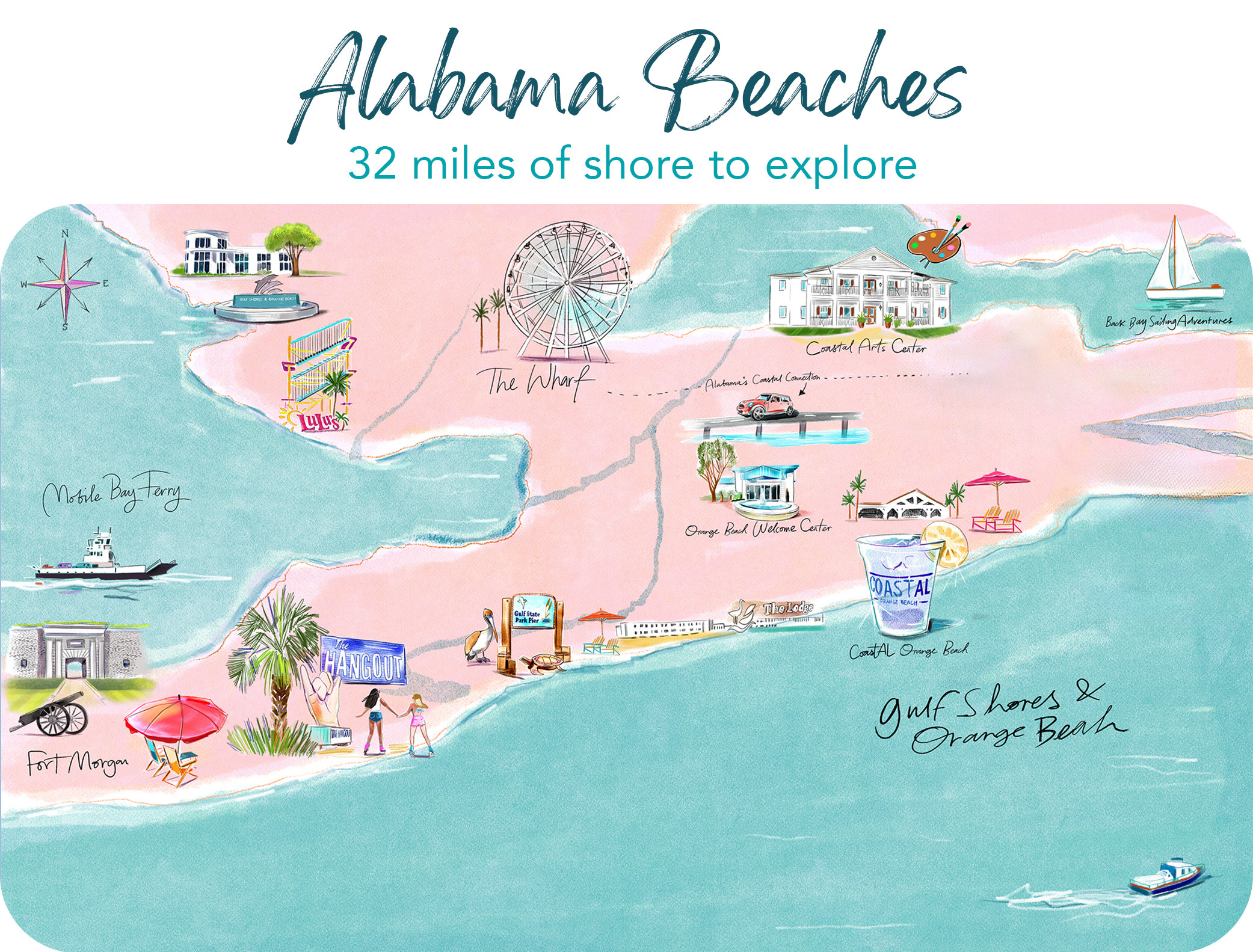 Plan Your Beach Vacation
In Gulf Shores & Orange Beach
Whether you're in the mood for adventure or lazy days on the beach, you can do it all in Gulf Shores and Orange Beach. Stroll the sugar-white sand or spot dolphins on a dolphin cruise. For an adventure location experience, cast your line into one of the country's largest artificial fishing reefs during a deep-sea fishing trip. Discover history and travel back in time when cannons protected the waterways, and explore the nearly 200-year-old Fort Morgan.
Get Inspired for Your
Gulf Shores & Orange Beach Vacation