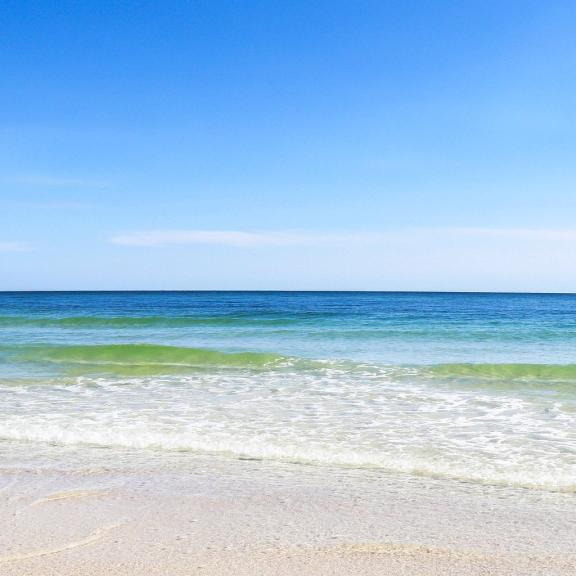 15 Public Beaches
In Gulf Shores & Orange Beach
Start planning your beach destinations with our help!
February 10, 2023
With 32-miles of white-sand beaches for you to discover, you may need a little guidance on where to begin. We've put together a list of 15 public beaches found along the Alabama Gulf Coast that are perfect locations for some fun in the sun.
Cotton Bayou is between some of the most popular condominiums at Highway 182 and Highway 161. There are restrooms, outdoor showers on-site, and a handicap-accessible boardwalk leading to the shore. 
Romar Beach is 6.8 miles east of Highway 59 and is near several condos, including the Phoenix V and Seaside Beach Club. This beach spot offers parking.
Branyon Beach Access is located at the intersection of Highway 182 and Campground Road. Features include limited parking, a traffic light to cross the highway, and a nice boardwalk to cross the sand dunes.
Gulf Shores 4th Street Public Beach offers only pedestrian crossing beach access, perfect for those staying at nearby properties.
Gulf Shores 5th Street Public Beach sits five blocks west of Highway 59, with free parking on the north side, where the boardwalk leads to the beach. Parking is also available on the south side beside Bahama Bob's.
Gulf Shores 13th Street Public Beach has free street-side parking with a dune walkover. Showers and restrooms are available.
Lagoon Pass Beach is 2.9 miles west of Highway 59 with restrooms, a fishing pier, outdoor showers and a water fountain on-site.
Bon Secour National Wildlife Refuge Beach sits at 12295 State Highway 180 (Fort Morgan Road) in Gulf Shores. You can park along Mobile Street for easy beach access. It is a wildlife refuge, and therefore there are no facilities, but please note that the refuge office is nearby.
Safety
During the spring and summer seasons, lifeguards are stationed at many of the public beaches in the area. We encourage you to practice beach safety by swimming near lifeguards, adhering to the beach flag system and checking beach conditions daily.
Now that you know where to go, it's time to head to the beach! Start planning your next trip to Gulf Shores and Orange Beach.