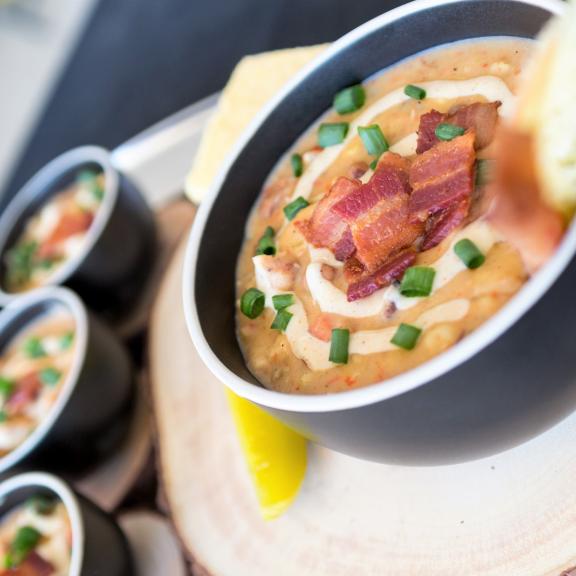 Coastal Recipes
In Gulf Shores & Orange Beach
Our destination is known for its incredible food and drinks. For many, indulging in our coastal cuisine is the best part of their vacation. Even if you can't be on our shores, we still want you to be able to savor the flavor of our beaches. From local restaurant favorites to dishes inspired by our beaches, here are some drink, appetizer, and entree recipes that'll bring the taste of Alabama's beaches to your kitchen.
If you're in need of more food inspiration for your vacation, check out our food trails for some of the best eats on the beach.
Recipes & More
Watch visual stories to discover mouth-watering recipes and more.