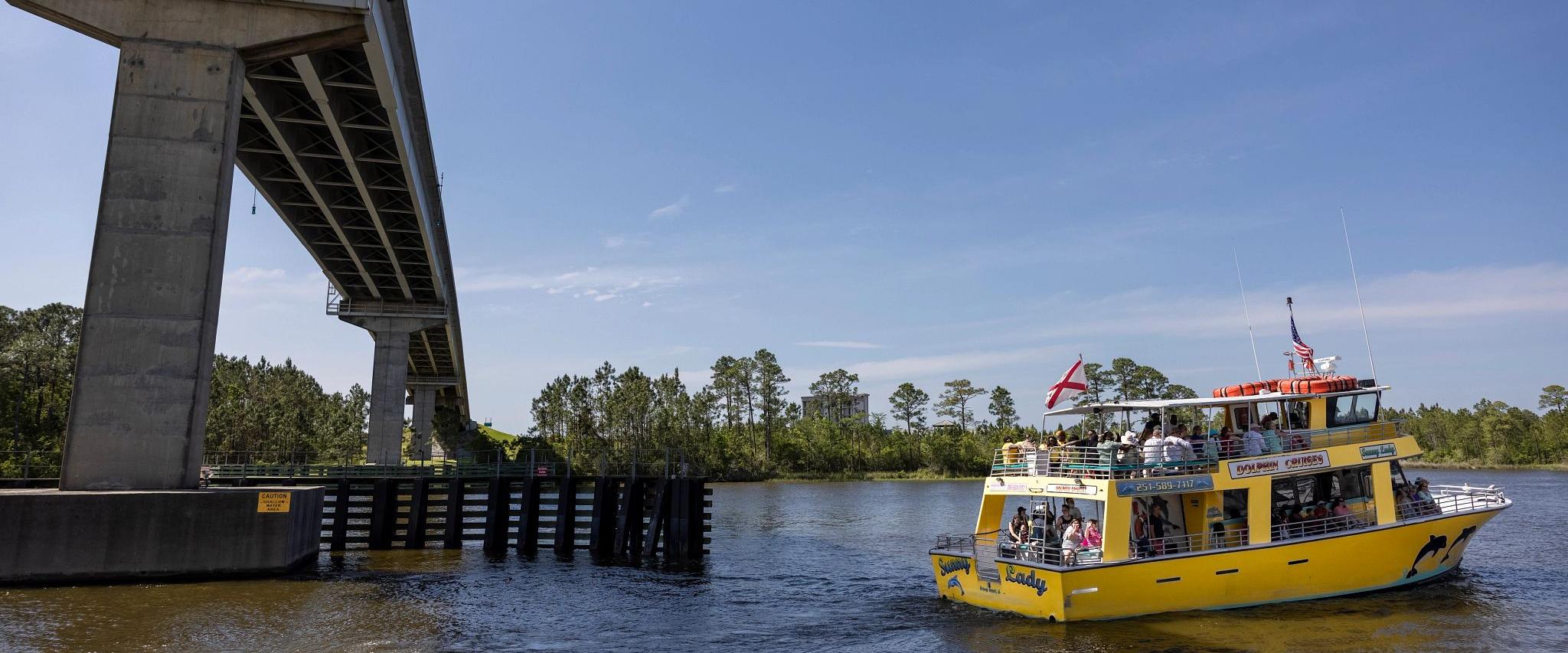 Dolphin Cruises in Gulf Shores & Orange Beach
Are you looking to go on a dolphin cruise along the coast of Gulf Shores and Orange Beach? Check out our blog to find the best places to book your excursion!
November 30, 2021
There's only thing better than taking a ride around the beautiful coastal waters of Alabama, and that is having the opportunity to experience dolphin sightings during your vacation! While you're visiting Gulf Shores and Orange Beach, you won't want to miss the opportunity to see these friendly creatures. You may catch a glance of them bobbing out of the water from the beach or your condo balcony, but the best way to see them is out on the water. Thankfully, with the variety of dolphin cruises in the area, you can do just that.