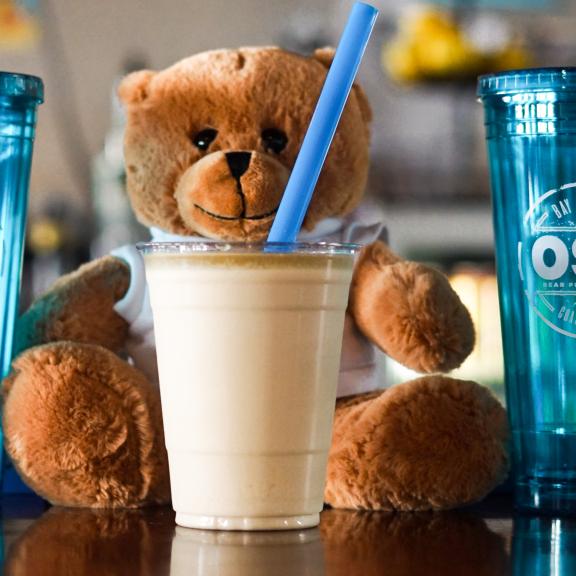 The Bushwacker Trail
Gulf Shores & Orange Beach
You can't visit the Alabama Gulf Coast without treating yourself to the area's signature drink, the bushwacker. Concocted in 1975 at a pub in the Virgin Islands, this creamy, frozen cocktail captures the serene feeling of the beach in a glass. The Sandshaker Beach Bar in Pensacola brought the bushwacker to the states, and soon after, Flora-Bama began serving the drink thanks to the owner frequently visiting The Sandshaker. Flora-Bama's popularity brought the bushwacker to recognition, and it has since become the Alabama Gulf Coast signature drink.
 
But what's in it that makes it taste so good? 
 
Many places offer their own variation of a bushwacker, but most restaurants and bars have similar base ingredients. Commonly used ingredients include rum, coffee liqueur, crème de cacao, cream of coconut and ice cream or milk and ice. These are blended and typically served with whipped cream or chocolate syrup, plus some unexpected bushwacker delights.
 
You can find bushwackers at many bars and restaurants in Gulf Shores and Orange Beach, each with its own unique twist. We've put together a list of some of the best places in the area where you can enjoy this delicious, beachy cocktail.
Still can't get enough? These Gulf Shores and Orange Beach restaurants also serve bushwackers:
You can also take a ride on The Surfside Shuttle and experience their bushwacker tour featuring four hot spots serving up this delicious drink in the area!
Try making your own bushwacker and other delicious beach cocktails at home with our drink recipes!