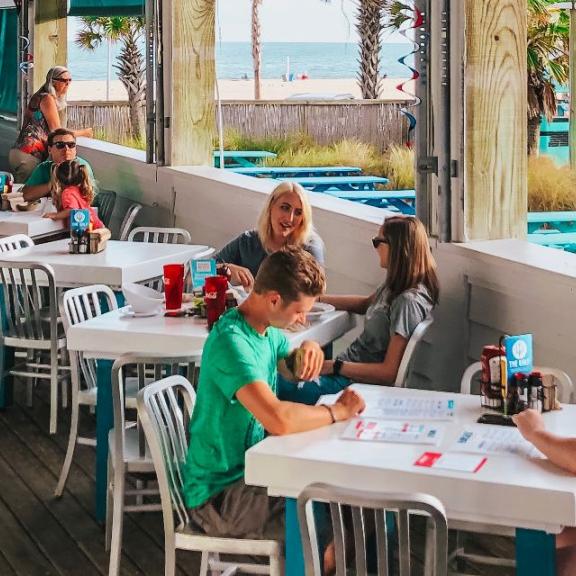 Four Must-Try Breakfast & Brunch Places in Gulf Shores & Orange Beach 
Start each day at one of these must-try spots for breakfast and brunch on the Alabama Gulf Coast. 
"Breakfast and brunch . . . OH, MY!" 
That's what you'll be saying as you are faced with choosing from these local options for the earlier meals of the day. But no worries – every one of these restaurants is a winner!
Our Breakfast & Brunch Bucket List
Experience a blast from the past with its 1950s retro vibe. Grab the family for a hoppin' good time. And feel free to wear your poodle skirts or leather jackets – you'll fit right in! If you're lucky, you'll score a seat at the table situated in a retrofitted antique car. Now that's a swell time!
Is open to the public, and it's more than "just" a bar. Both elegant and relaxed, it's a 3,500-square-foot, full-service restaurant overlooking a breathtaking golf course that boasts the reputation of "The Best 45 Holes in Golf." Enjoy breakfast or brunch here, then return later in the day for Happy Hour and a variety of sports and entertainment opportunities.
Set your alarm clocks and plan to start each day at these amazing restaurants. Meet pirates, enjoy waterfront views, and most important of all, COME HUNGRY.