Find Places to Stay in Gulf Shores and Orange Beach
How it Works: Lodging is provided by vacation rental companies, hotels, B&Bs and individual vacation rental property owners.  When you click on the 'Visit Website" or 'Book Now'  button you will be directed to the company's or individual's website where you will be able to search for rates and availability.
The days pass in a simple, effortless rhythm on the Alabama Gulf Coast.
When you book your vacation rental, attractions and activities directly with our local businesses, you're working with local residents who know the Gulf Shores and Orange Beach area and are dedicated to providing you with a great vacation experience, from planning through departure. Some say it's our genuine Southern hospitality that makes the difference, and it's what keeps them coming back year after year to the Alabama Gulf Coast.
Choose from a variety of vacation rental options in Gulf Shores, Orange Beach and Fort Morgan, including beachfront condominiums, beach houses, hotels, resorts, bed & breakfasts, as well as RV parks and campgrounds.
Lodging FAQ's
Are there any pet-friendly lodging accommodations?

There are many places in Gulf Shores and Orange Beach that offer pet-friendly accommodations. Visit our pet-friendly vacations page to learn more.
What is the best time of year to visit Gulf Shores and Orange Beach?

Anytime is a great time to visit! Guests enjoy the winter as a warm getaway, the spring as a family-friendly spring break destination, the summer to enjoy the sun and cool waters, and the fall for fewer crowds and warm temperatures.
How easy is it to plan a spontaneous trip to Gulf Shores and Orange Beach?
GULF SHORES AND ORANGE BEACH HOTELS
Recharge after a day on the beach with your toes in the sand, spend time with family and friends, enjoy the nightlife or simply watch the moon rise over the Alabama Gulf. Friendly staff and Southern hospitality will make you feel at home from the moment you arrive, except home never had our magnificent views of our shores.
GULF SHORES AND ORANGE BEACH BEACH HOUSES
Many offer private pools, decks, grills, laundry facilities and beachside dune walk-overs to the beach.
GULF SHORES AND ORANGE BEACH CONDOS
Choose between Gulf front, bay front and lagoon and back bay views. From tennis courts and pools to golf course access and full-service spas, there is a budget-friendly Gulf Shores or Orange Beach condo rental with the amenities you want.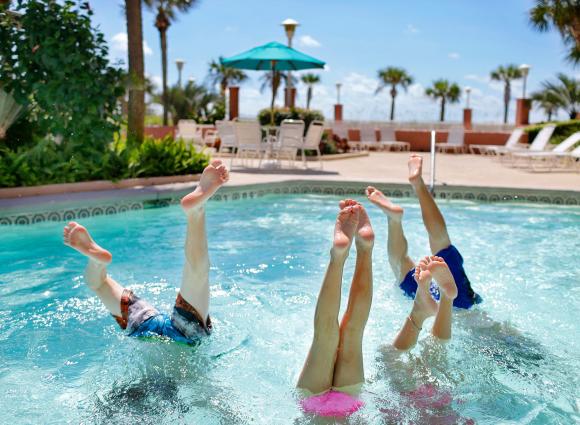 GULF SHORES AND ORANGE BEACH RV & CAMPING
If you have a passion for the outdoors, Gulf Shores and Orange Beach offer RV parks for those who like to stay connected to nature. Most campgrounds and RV parks include amenities such as water and electric hookups, WiFi (check for free WiFi on a property basis), bathhouses, laundry facilities, and other extras: combining ultimate convenience with your naturistic vacation.
GULF SHORES AND ORANGE BEACH PET FRIENDLY LODGING 
No vacation is complete without your trusted companion. That's why Gulf Shores and Orange Beach offer several pet-friendly hotels and rental options that are perfect for your entire family. From nature walks to local kennels, Gulf Shores and Orange Beach are pet-friendly towns and welcome your furry friends.
GULF SHORES AND ORANGE BEACH BED AND BREAKFASTS
For those who want to experience Southern hospitality in a more personal setting, Orange Beach bed and breakfast (or nearby in Magnolia Springs) may be the perfect getaway. Convenient to the beaches, sights and activities, they offer a more intimate lodging alternative.