Outdoor Activities
Exhilarating and educational, surprise your kids by booking one of these above-the-ground adventures on your vacation to Gulf Shores and Orange Beach.
From miles of sugar-white sand to the expansive turquoise waters of the Gulf, Gulf Shores and Orange Beach are idyllic beach getaways. Beyond the breathtaking surroundings and picture-perfect outdoor scenes, there are many ways to spend your time. If you're looking for an active vacation filled with outdoor fun and travel adventures, Gulf Shores and Orange Beach each have options for you.  Take a look at some of our most popular outdoor activities.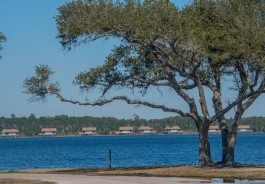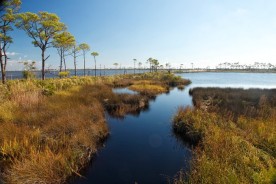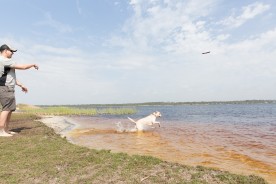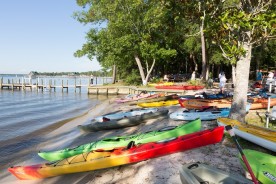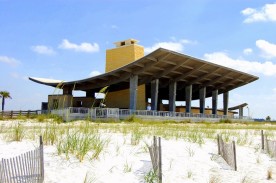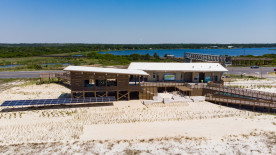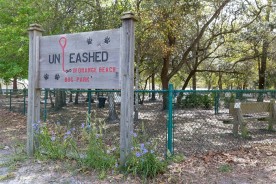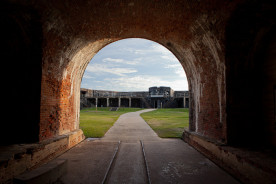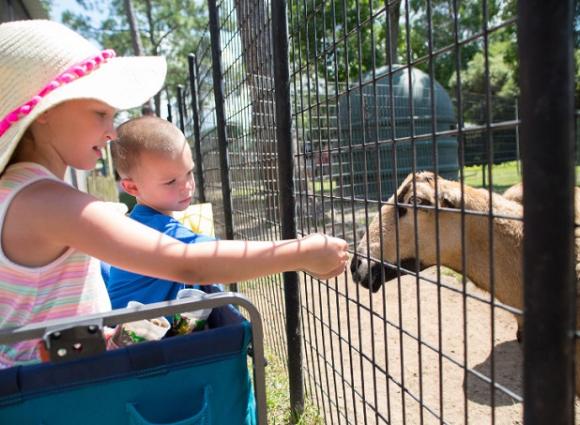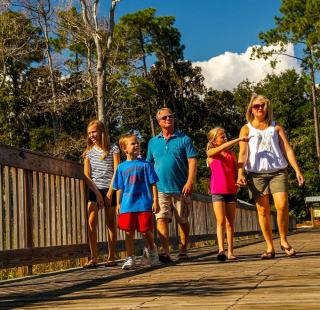 According to the Nature Conservancy and several other sources, Alabama ranks as one the top five most biodiverse states. That means nature lovers will be enthralled when walking through the natural setting and extensive species that live on Alabama's coast. Orange Beach and Gulf Shores hiking paths, trails, and preserves are all ways to explore the distinct ecosystems of the area. You may even see one of the rare species (including the gopher tortoise, Alabama beach mouse and red-cockaded woodpecker) that call the region home.
Active travelers gravitate to trails like the Hugh S. Branyon Backcountry Trail. There are seven trails and six ecosystems where you can see bobcats, white-tailed deer, alligators and numerous birds. Bring your camera—you'll definitely want it for the Butterfly Garden.
Another popular outdoors spot is the Bon Secour National Wildlife Refuge. Depending on the time of year, you may see a monarch migration or sea turtle nesting season. However, there are plenty of potential wildlife sightings whenever you decide to go. At Bon Secour, you'll have ample opportunities to learn about the refuge while having an excellent nature adventure.
Biking Trails
Whether you bring your own bike or rent one, you can try your hand at cycling your way through interconnecting bike systems in the Gulf Shores area. Pack a lunch and get your exercise on the trails, all while enjoying the shady trees and impeccable landscape. Chances are you'll spy some birds or other creatures among the extensive foliage. Some of the top biking spots are the Fort Morgan Road Trail and the Coyote Crossing Trail, which is a new addition to the Hugh S. Branyon Backcountry Trail's 27 miles of paved road.
Birding
You can't visit Gulf Shores and Orange Beach without hearing about the Alabama Coastal Birding Trail. Bird lovers consider this area a bucket list destination due to the many species that pass through the area. Hummingbirds, herons and snowy plovers are just a few of the birds that take to the air and water. If you want to learn more about birds, there is also an annual Alabama Coastal BirdFest in October. The festival features exhibits, raptor shows, and kids' activities. Whether you are new to the birding world or have been bird-watching for years, it's a festival for everyone.
Golf like a champ
Golfing in Gulf Shores and Orange Beach is a popular activity for active travel and outdoor enthusiasts, as visitors have access to courses that were designed by champions. There are fifteen courses in the area, giving you plenty of options to practice your long shot or combine smaller greens and different challenges. Some of the tracks are designed by golfing greats like Arnold Palmer, Jerry Pate and The South's own Earl Jones. Each course highlights the beautiful scenery of the region. Your biggest dilemma will be choosing which course you want to play.
Touring History
Fort Morgan isn't just a great excuse to get outside, but it also gives you a glimpse into Alabama's rich history. The Mobile Bay Civil War Trail runs 90 miles and stretches from the Gulf of Mexico to north Mobile County. Along the way, there are opportunities to take in the natural surroundings, and also learn about battle sites through historical accounts. It's a wonderful journey through history as you follow military movements, battles, and visit sites that show how soldiers lived during that time.
Experience the Sights, Activities and Natural Beauty