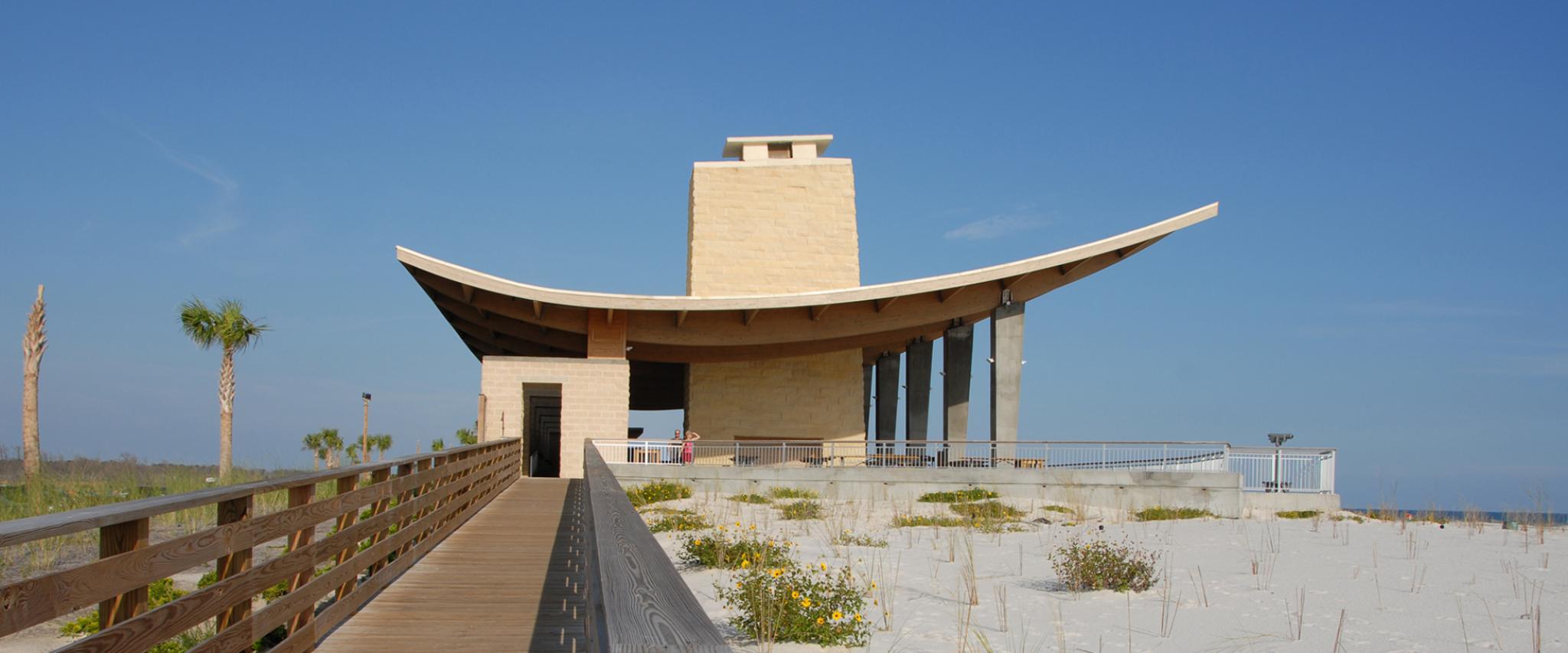 Non-traditional meeting spaces in Gulf Shores and Orange Beach
Looking for a fun and unique place to host your next meeting? We've done the research for you and compiled a list of our top contenders. Look no further!
September 10, 2021
The Gulf Coast beaches are home to an array of venues, ranging from breweries to the beach to large event centers.
If you are traveling to the beach for a meeting, why not meet on the beach? The Gulf State Park Beach Pavilion is the perfect spot to see the beach firsthand, while also having access to air-conditioned restrooms. The pavilion features large picnic tables, private showers, a snack bar, plenty of shady spots to sit and eat and even a fireplace for chilly days. 
If you are in need of a large event space, look no further than Orange Beach Event Center at The Wharf This venue offers 18,000 square feet of flexible space conveniently located in Orange Beach on the Intracoastal Waterway.
If you're looking for a unique experience with breathtaking views, the Coastal Arts Center is the space for you! The 10,000-sqft gallery space includes a 5,000-sqft main hall and a catering kitchen. Outside, the grounds feature a waterfront stage overlooking Wolf Bay, lavishly landscaped grounds and moss-draped oaks. The executive conference room is available for board meetings and small gatherings. Custom tailored team-building retreats in The Hot Shop, The Clay Studio and gallery are available to help teams get creative and feel inspired.
Needing a space to host a seated dinner with delicious food? Magnolia Hall is the place for you! Located off the beaten path in Orange Beach on Canal Road, The Event Center at Cosmo's Courtyard takes specialized catering one step further. With everything from small meetings and quiet reunions to seated dinners and wedding receptions, The Event Center can make your next meeting or event memorable.
Throughout the beautifully landscaped 25 acres of the new Alabama Gulf Coast Zoo, there are various indoor and outdoor spaces that can provide an out-of-the-box location for your upcoming event. Ranging from banquet rooms to an African Bazaar with colorful vendor booths and cocktail options, there is a space to make any type event fun at the zoo!
The Learning Campus at Gulf State Park offers six meeting rooms of varying sizes, with the flexibility of welcoming up to 200 people. Each facility stands independently from one another but connects seamlessly on the boardwalk. Easily coordinate multiple lectures, learning activities or events for an immersive learning experience.