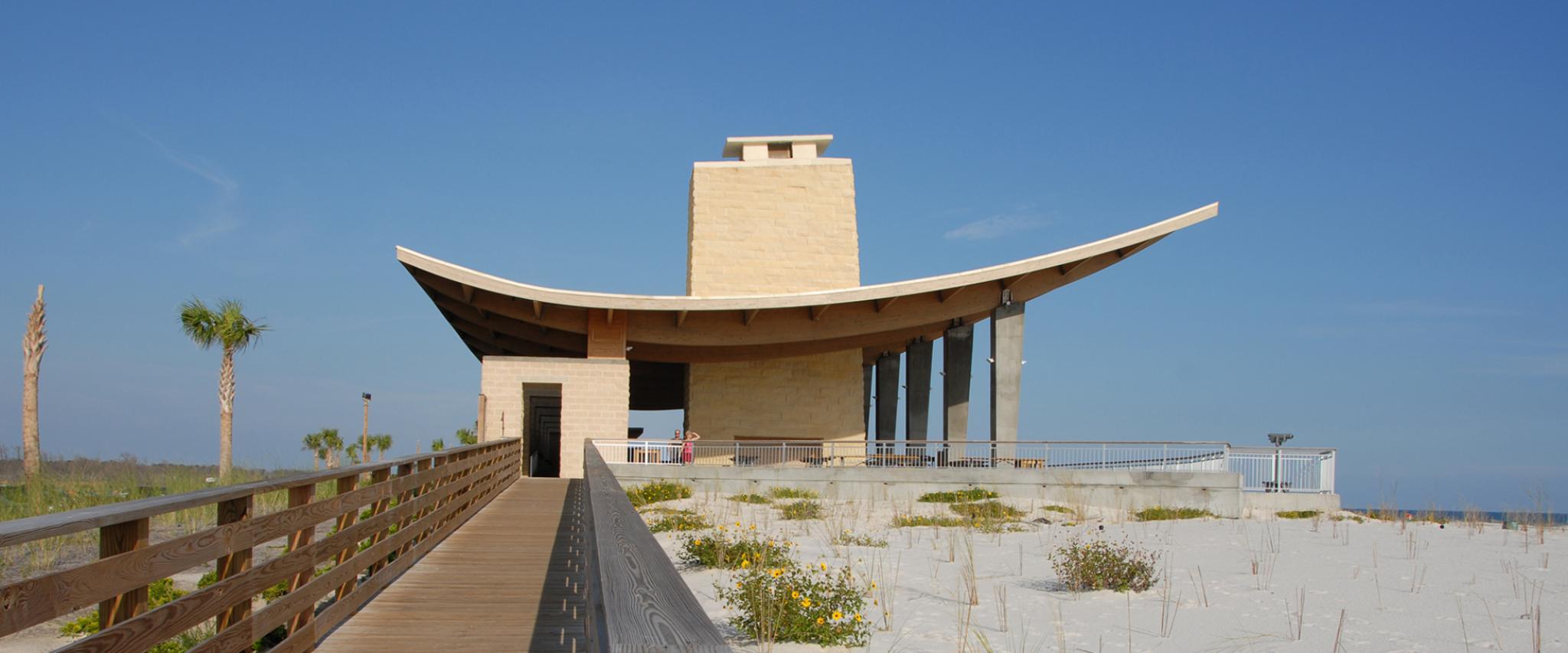 Non-Traditional Meeting Spaces in Gulf Shores & Orange Beach
Looking for a fun and unique place to host your next meeting? We've done the research for you and compiled a list of our top contenders. Look no further!
September 10, 2021
The Gulf Coast beaches are home to an array of venues, ranging from breweries to the beach to large event centers.
If you're looking for a unique experience with breathtaking views, the Coastal Arts Center is the space for you! The 10,000-sqft gallery space includes a 5,000-sqft main hall and a catering kitchen. Outside, the grounds feature a waterfront stage overlooking Wolf Bay, lavishly landscaped grounds and moss-draped oaks. The executive conference room is available for board meetings and small gatherings. Custom-tailored team-building retreats in The Hot Shop, The Clay Studio and gallery are available to help teams get creative and feel inspired.
Needing a space to host a seated dinner with delicious food? Magnolia Hall is the place for you! Located off the beaten path in Orange Beach on Canal Road, The Event Center at Cosmo's Courtyard takes specialized catering one step further. With everything from small meetings and quiet reunions to seated dinners and wedding receptions, The Event Center can make your next meeting or event memorable.