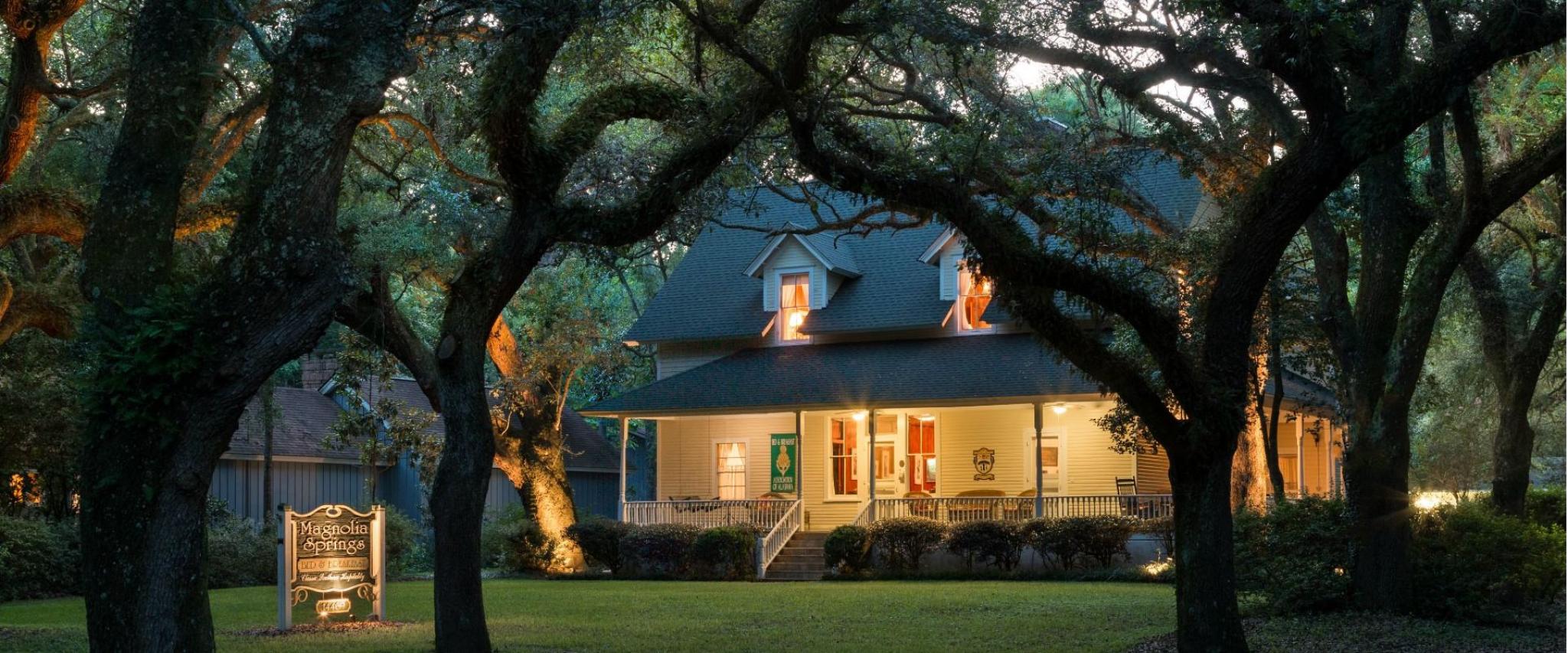 Alabama Gulf Coast bed and breakfasts offer a singular experience of Southern hospitality, personalized care, home-cooked extravagance and unforgettable moments in the sun.
Find Alabama Gulf Coast Bed & Breakfasts
How it Works : Click on the 'Visit Website" or 'Book Online'  button and you will be able to search for rates and dates.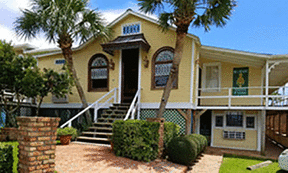 23500 Perdido Beach Blvd.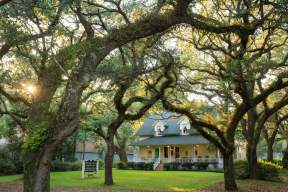 14469 Oak St.
Magnolia Springs
,
AL
36555
Bed & Breakfast FAQ's
How many bed and breakfasts are there in Gulf Shores & Orange Beach?

There are currently two bed and breakfasts in Gulf Shores and Orange Beach. Magnolia Springs Bed & Breakfast is located in nearby Magnolia Springs, and the Original Romar House is located in Orange Beach.
Are bed and breakfasts better for couples or families?

Often historic, picturesque and private, B&B's are known for their romantic ambiance and quaint charm, making them perfect for couples looking for a romantic getaway.
What activities are there for couples in Gulf Shores & Orange Beach?

Couples getaways in Gulf Shores & Orange Beach are easy to plan; so much so that we have done the work for you and created a couples getaway page with plenty of activities!
There are two B&B inns in the Gulf Shores and Orange Beach area and they are textbook examples of everything that makes these accommodations such a special place to stay for a vacation.
In Orange Beach, the Original Romar House Bed & Breakfast Inn is set on the Alabama Gulf with private access to the beach, sparkling beach-view pools, hot tub, swing and hammock, and an outdoor patio with sweeping views.
Amenities also include:
Full breakfast
Complimentary wine and cheese social hour (daily, except Sunday)
Guest parlor with TV and magazines
Limited WiFi
Onsite spa services available
Just north of Gulf Shores, a vision of yesteryear lives on in Magnolia Springs, the only place in the U.S. where mail still arrives by boat via the Magnolia River. Within this hamlet of live oaks and gracious homes, the Magnolia Springs Bed & Breakfast – built as a private home in 1897 – offers beautifully decorated rooms and suites with private baths and a host of amenities to go with them:
Two-course breakfast
Refreshments
Turn-down service
WiFi
Wrap-around porch
A "great hall" with a fireplace where guests relax and mingle
When romance is on the agenda for a Gulf Shores or Orange Beach vacation, many travelers start searching for bed and breakfast inns. Often historic, picturesque and private, B&B's are known for their romantic ambiance and quaint charm. If you are planning your next beach getaway, the Alabama Gulf Coast is an unforgettable location, with charming bed and breakfast options for a more local and quaint lodging experience. In addition to the charm, bed & breakfast inns offer solid travel amenities, including:
Full breakfast vs. the quick continental breakfast offered by the standard hotel
Complimentary refreshments in the afternoon or evening
Distinctly furnished rooms reflecting local flavor and character, unlike the uniform look found in hotel chains
In-room baths are the norm, not the exception
Porches, gardens and secluded spots for those seeking private moments
Friendly, frequent presence of the innkeepers, who see to your needs personally and are on hand to help you plan activities or answer questions about the inn's history