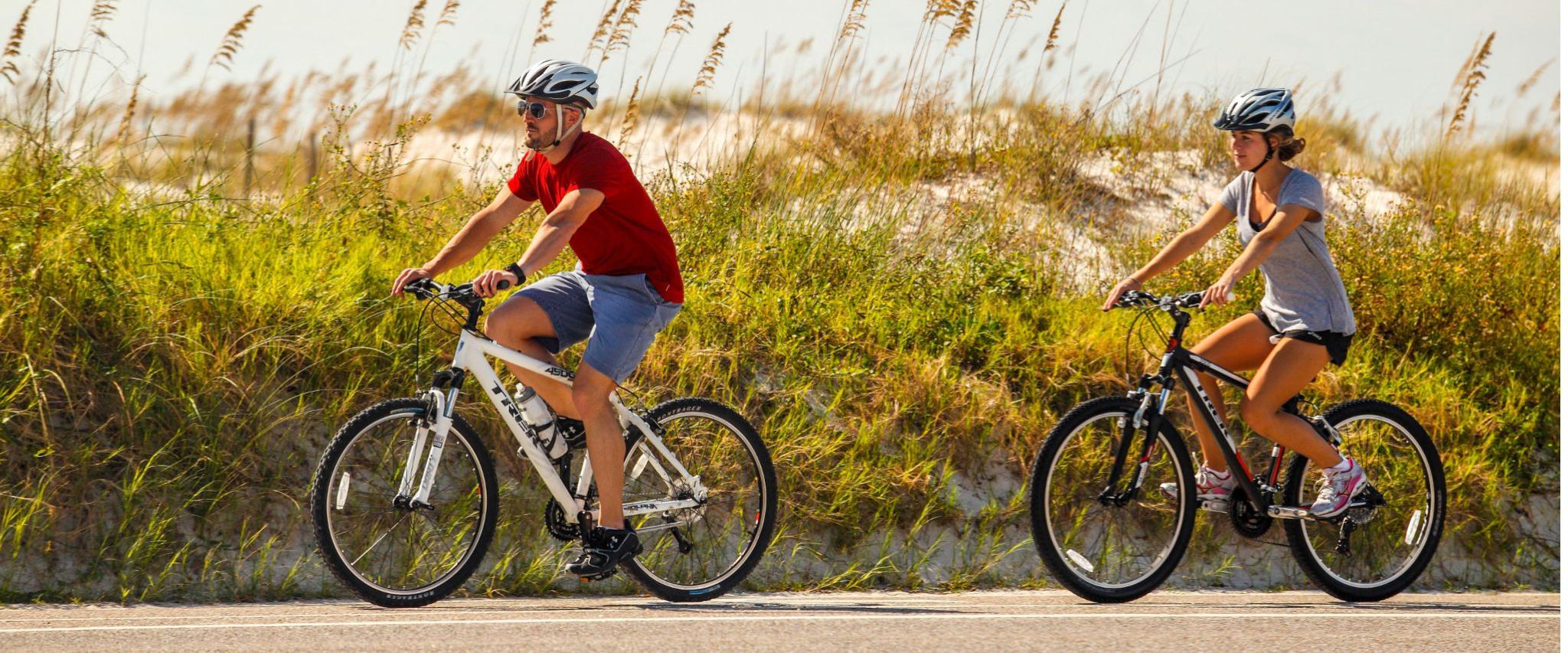 Things To Do
in Gulf Shores & Orange Beach
Experience the Gulf Coast
Gulf Shores, Orange Beach and Fort Morgan are where exceptional vacations happen! From relaxation to adventure, you'll find something special here for everyone in the family. With an endless array of sights, activities and natural beauty, the clear blue waters and white-sand of the Orange Beach and Gulf Shores beaches provide the ideal spot for fun and relaxation.
More Than Just a Beach Destination
The variety of things to do in Gulf Shores and Orange Beach is endless. So why not plan a vacation here? Bask in the year-round sun and old-fashioned Southern hospitality down on Alabama's Gulf Coast today! Plan your Gulf Shores trip, find your favorite things to do and find your ideal beach vacation rental including Gulf Shores and Orange Beach condos, hotels and beach houses!
Attractions
Gulf Shores and Orange Beach are also largely defined by our many points of interest! Plan a visit to the Alabama Gulf Coast Zoo, Fort Morgan, a local waterpark, or even a Segway tour. For history-lovers, you can also visit a museum or Fort Morgan to experience coastal Alabama's past.
Natural Beauty
One of the biggest attractions in Gulf Shores and Orange Beach is our boundless nature. From the moment you arrive, the magnificence of the Gulf Coast thrills your senses. Diverse ecosystems line the Alabama coastal region. From freshwater marshes where alligators bask in the sun to coastal hardwood swamps, the abundant natural beauty of the region and Gulf State Park may leave you speechless.
If you're looking for an adrenaline rush while enjoying your beach time, try your hand at Jet Skiing, kayaking, paddleboarding or other Orange Beach and Gulf Shores water sports. One of our many boat marinas can accommodate all of your boating needs from fuel, supplies, rentals, repairs and directions to Gulf Shores points of interest (like the best fishing holes).
Exhilarating Water Sports
Parasailing
Soar into our blue skies when you go parasailing in Gulf Shores and Orange Beach. Once you glide above the white sand shoreline and gaze in awe at a horizon where turquoise waters dissolve into the blue sky, you may never want to return to earth. Best of all, parasailing requires no special skills or training, making it an ideal family activity.
Dolphin Cruises
Take an intimate look at one nature's most beautiful animals with one of our many dolphin cruises. Playful one instant, skimming majestically over the surface of the water the next, the native bottlenose dolphins are a marvel. You can even take an Orange Beach or Gulf Shores sailing cruise and experience the world of the dolphins under wind power.
Fishing
The waters off Gulf Shores and Orange Beach provide some of the best fishing in Alabama. For deep-sea fishing, try an Orange Beach fishing charter to hook a giant grouper. If you'd rather relax in the sand, cast a line off the beach in search of flounder, pompano, or sheeps head. Don't forget The Gulf State Park Pier either! With over two thousand feet of rail space to cast a line, plus concessions and shops, it's a prime destination for anglers.
Diving
Crystalline turquoise waters make Gulf Shores and Orange Beach diving a delight for all deep-water enthusiasts. Not a diver yet? You can become one on your vacation! Register for a certification course during your stay so you can dive during your current Gulf Shores trip and then next time you visit as well.
Experience the Gulf Coast
Gulf Shores & Orange Beach
Things To Do Zoo
Looking for an off-the-beach activity? Head on over to the Alabama Gulf Coast Zoo's brand new, 25-acre location in Gulf Shores. From giraffe feeding to ziplining, your family will have much to see and do.