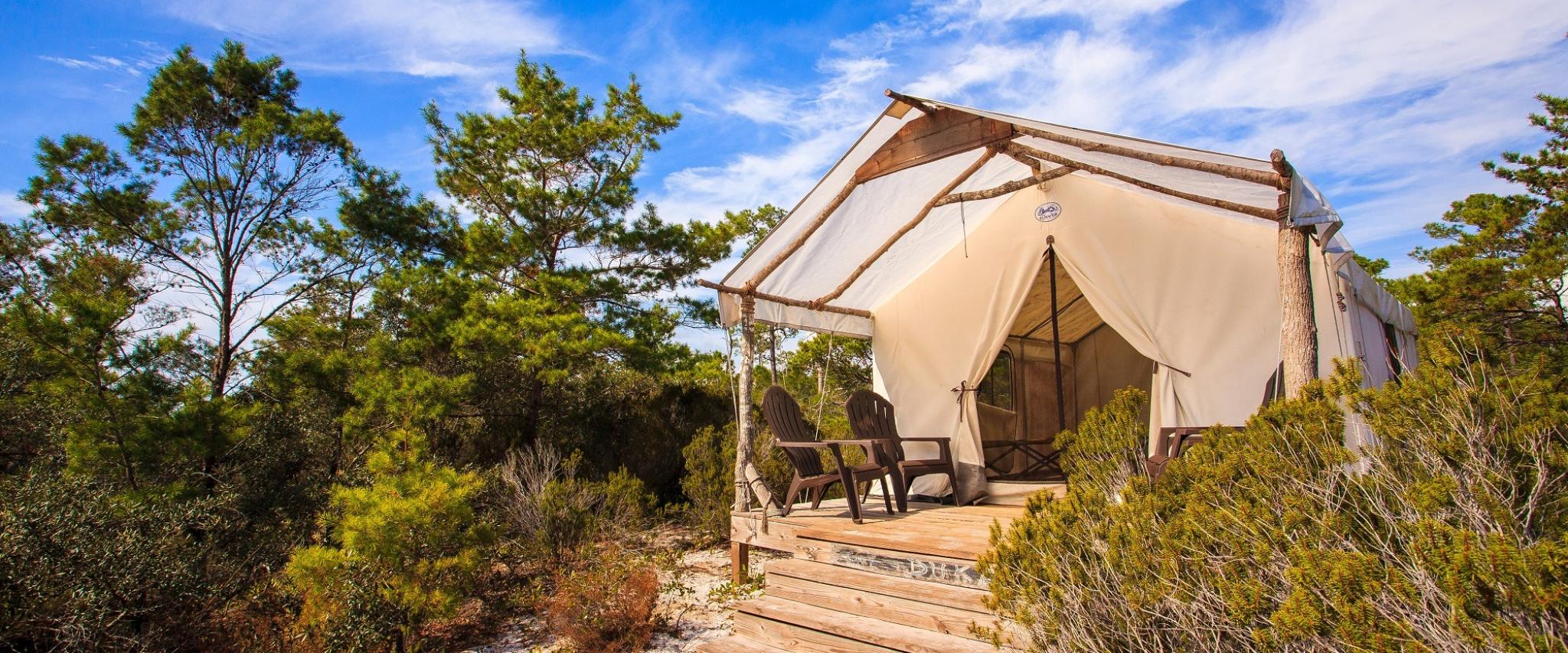 Most of the lodging partners in Gulf Shores and Orange Beach are open and welcoming guests, including campgrounds and RV parks. Please be aware that lodging providers may implement their own policies regarding use of pools and other amenities. We recommend you contact your individual lodging provider for more information on their available amenities. Also be aware that Alabama requires masks be worn in public areas when in close proximity to others, and all must practice social distancing. Details and exceptions regarding face masks can be found on our Coronavirus update page. 
 
Our destination has experienced many of the same shortages experienced in your hometown. While we hope these shortages will improve in the coming weeks, we recommend you bring the groceries, paper products and cleaning supplies you will need during your stay.
 
Happy Campers
Home Is Where You Park It
The sun lifts its rosy face over the Gulf. Turquoise waters lap gently at shores lined with sugar-white sand beaches. Under the shade of a live oak, Spanish moss sways softly in the morning light that dances through the leaves. You take it all in as a fresh Gulf breeze washes over you, bringing with it the promise of another glorious day in Gulf Shores and Orange Beach. Experience this beautiful moment firsthand when you have your camper in the Alabama Gulf Coast.
Find RVs & Campgrounds
How it Works : Click on the 'Visit Website" or 'Book Online'  button and you will be able to search for rates and dates.
Choose from gulf campgrounds or bayside parks within walking distance to the white sand beaches. For easy access to fishing or beach activities, pick a location near a marina. Our inland RV parks provide a different sort of natural beauty while offering full access to all of the sights and attractions of the Gulf.  

With full water, sewer and electric hookups, WiFi, showers, laundry and friendly, courteous staff, Gulf Shores and Orange Beach RV parks offer all of the amenities to make your vacation one you will remember for years to come. In fact, you will probably want to reserve your space in advance for your next vacation in this RVer's paradise.
A Whole Different State of Vacation
Whether it's a summer vacation, a golf outing, Gulf Coast fishing trip or a winter retreat from the cold, an RV or camping stay in Gulf Shores and Orange Beach is an affordable and unique way to experience Southern hospitality and the beauty of the Gulf. Our RV parks offer easy access from Interstate-10. Just set up camp and, in no time, you will be sliding your feet luxuriously through white sand and splashing in our turquoise waters.

Experience a whole different state of vacation with RV camping on Alabama's Gulf Coast. Visit Gulf Shores and Orange Beach today!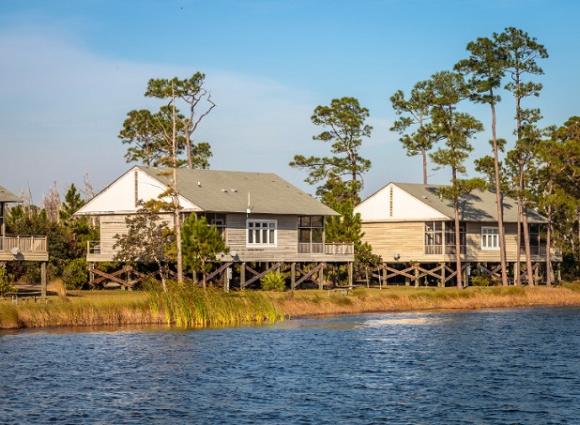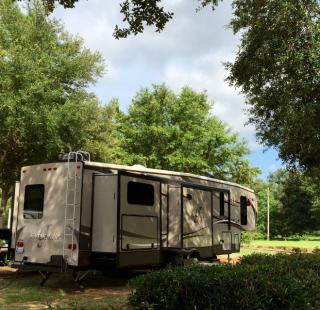 Great Way to Escape Winter
Where Friends & Marshmallows Get Toasted
In case you didn't know, our temperatures are mild year-round. There is no ice or snow to be found on the Gulf Coast. The only thing white about Gulf Shores winters is the thirty-two miles of white sand beach. The only ice you'll see are the cubes clinking together pleasingly in your afternoon glass of refreshment.

Join the many RVers who have discovered that an affordable stay at a Gulf Shores or Orange Beach RV park is a great way to escape the frigid gusts in other regions. Our sunny blue skies and Gulf breezes will warm away the winter chill.