Find Your Beach House...
Beach houses in Gulf Shores and Orange Beach provide not only spacious accommodations but also fully-equipped kitchens and outdoor living areas--perfect for enjoying the views.
Many beach homes have a private or community pool. Others have picnic tables, porch swings, fish cleaning stations, private docks, or a pier where you can keep your canoe, kayak, or boat right on Mobile Bay or Little Lagoon. If you're in a community of beach homes, you may find many family-friendly amenities such as a tennis court, shuffleboard, putting green, or local fitness center. Not to mention, many beach houses are in prime locations, close to attractions and activities such as the best golfing or fishing location. Ready to book your beach vacation? Find the best beach house for your vacation today. Also feel free to browse our wide selection of condos or hotels in Gulf Shores and Orange Beach.
Beach House FAQ's
What are some important considerations before choosing my Gulf Shores or Orange Beach beach house?

Location (and how it relates to your itinerary)
Alabama Gulf access
Pet-friendly accommodations
Size of your party
Parking access
Amenities 
Amenities vary by property, but some popular beach house amenities include:

Outdoor pools
BBQ areas
Fitness area
Beach access
What to pack for a beach house rental?

Some necessities to pack for your beach house rental include food, sunscreen, beach/pool toys, games, clothes, swimsuits, and hats. Be sure to check with your rental property to see included toiletries, kitchen supplies, beach chairs, etc. to ensure you pack everything you need. 
Are there houses directly on the beach in Gulf Shores & Orange Beach?

There are many lodging options in Gulf Shores and Orange Beach that are located directly on the beach. View all beachfront properties to see what's available.
Are there houses directly on the water in Gulf Shores & Orange Beach?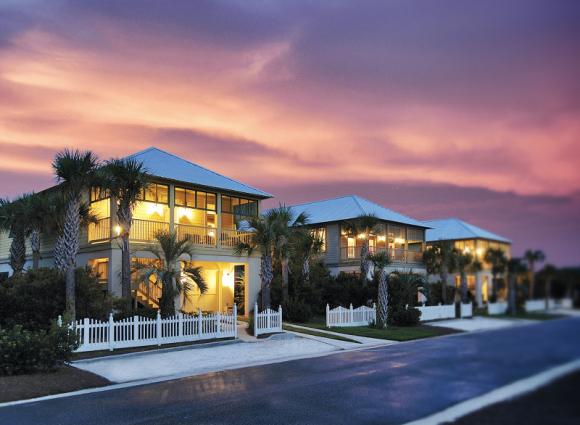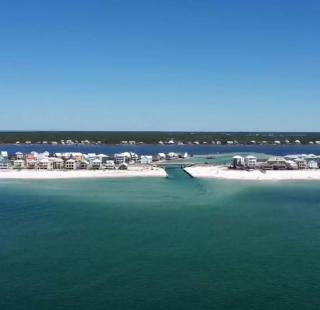 Why Choose an Alabama Gulf Coast Beach House
Gulf Shores and Orange Beach offer all the accommodations to make your stay dream-worthy. Here are some accommodations you will find when searching for a beach house rental on the Alabama Gulf Coast and some things to keep in mind during your search. 
Gulf Access
Many of our beach house rentals in Gulf Shores and Orange Beach offer Gulf Access. Choose the view you desire, Gulf front or one of our other waterfront properties. If you choose to stay on a property that does not offer direct beach access, here is some helpful information to help you easily access our Alabama Gulf Coast Beaches. For daily beach safety updates, visit our Beach Safety page to help you and your loved ones have a fun, safe vacation. 
Parking
Sometimes parking can be tricky- determine if your selected property covers parking or if you will need to find additional parking. If they cannot provide a parking location, there are several overflow parking options for a small fee.
Quiet & Spacious 
Vacationing in a beach home is notably peaceful, as you are engulfed in a relaxing atmosphere where you can sleep in or watch the sunset just as easily. Beach house rentals offer more space for you and your family to enjoy breathtaking views while in a calming environment. 
Amenities 
Before settling on your beach house rental- research the different amenities that will be included to fit the needs of you and the rest of your party. Some beach house rentals offer in-home fitness rooms, gaming rooms, multiple kitchens, and spacious parking areas. Check with your desired rental company to discover the amenities they have to offer.