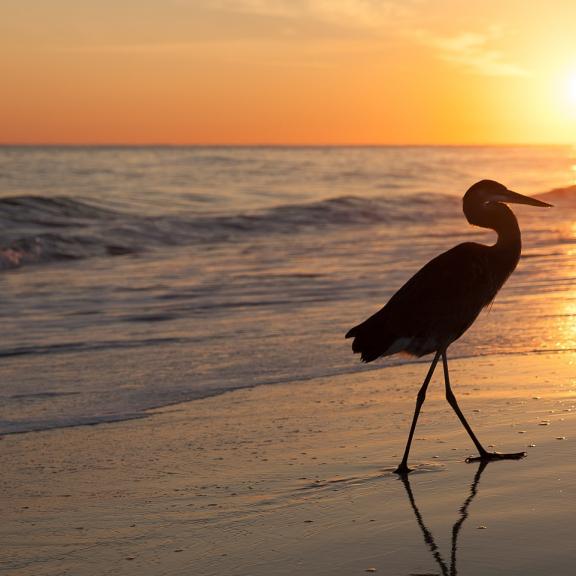 Gulf Shores and Orange Beach remains a beautiful and fun destination for tourists and residents alike as a result of continued sustainability and ecotourism initiatives. 
Keep Pets Off the Beach
While pets are welcome at many places in Gulf Shores and Orange Beach, they are prohibited from our beaches. If you want to bring your four-legged friend along to your vacation adventures, check out all of the pet-friendly spots in the area.
Recycle
Recycle when possible and use reusable products such as grocery bags and water bottles. This is an easy way you can help keep our community healthy. The less garbage that goes into landfills, the better. 
Remove Belongings from Beach Each Day
Leave only footprints on the beach by removing all belongings, including toys, chairs, tents, coolers and blankets, by sunset each day. Doing so prevents them from being swept into the water and keeps our beaches clear for nesting sea turtles and rescue personnel. Please note that any items left on the beach before sunrise or after sunset will be discarded by beach patrol.  
Don't Disturb Dolphins
If you spot frolicking dolphins in the wild, it's important to realize that human contact can cause trauma and disrupts their natural behaviors. Stay at least 50 yards from dolphins and move slowly away if the dolphins show signs of disturbance. Refrain from feeding, touching or swimming with wild dolphins, and don't forget to put your boat's engine in neutral when dolphins are nearby.