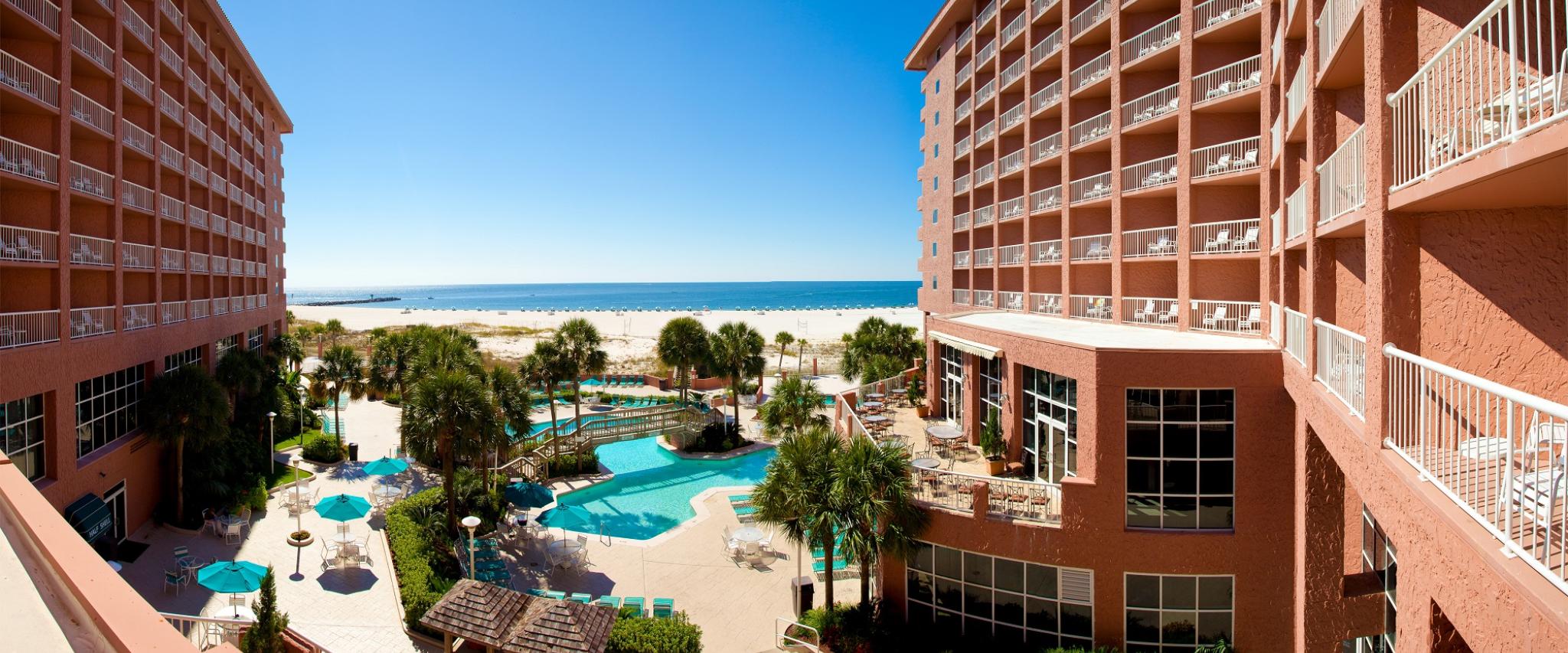 Resorts Bring It All Together
When you stay at a resort in Gulf Shores or Orange Beach, you'll get all of the conveniences of home with lots of extras. And once you arrive, you won't have to leave because everything you might need can be on the resort property.
Find Resorts
How it Works : Click on the 'Visit Website" or 'Book Online'  button and you will be able to search for rates and dates.
Resort amenities vary by property and include on-site dining, spa services, fitness centers, grocery delivery, poolside food and beverage service, and private docks. And there are endless entertainment options such as organized kid's activities, game rooms with arcades and billards, beach chair and bike rentals, playgrounds, golf, live music, onsite bookings of tours and excursions, and more.
For an unforgettable and relaxing vacation, book your stay today at a resort on Alabama's Gulf Coast.