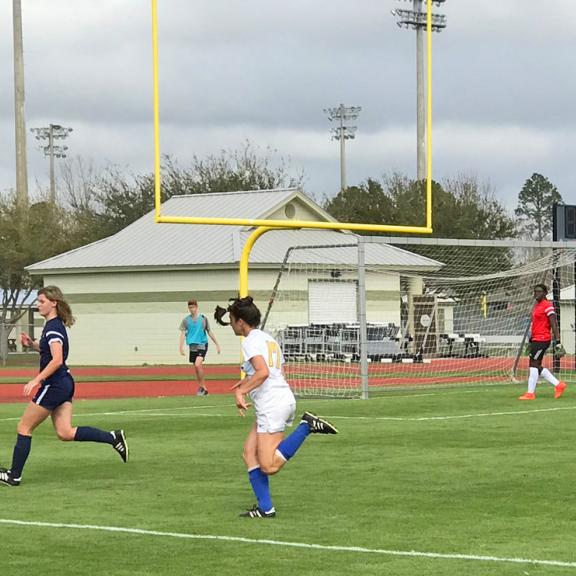 5 Tips for Planning a 2019 Tournament on Alabama's Beaches
Planning a sports tournament or event can seem a daunting task. But have no fear.
November 7, 2018
We have five tips to make organizing your next competition in Gulf Shores and Orange Beach a walk in the park.
1) Use the Gulf Shores & Orange Beach Sports Commission as a resource. You won't find a more dedicated team of professionals to help you plan and execute your premier sports competition. Whether you're a professional event organizer or the local coach, the Gulf Shores & Orange Beach Sports Commission staff is here to assist you from start to finish.
2) Score great rates on lodging for your participants. With more than 17,000 accommodations to choose from, you'll find the best rate for your event. And our partners and sponsors will roll out the welcome mat for your teams and their families.
3) Let us assist with finding venues for opening ceremonies, awards banquets, coaches meetings and team registration.
4) Take advantage of grants. What's that? You read it right. Depending on the size and specifications of your event, we provide grants of cash and in-kind services to assist in reducing costs associated with your event. Grant recipients can direct more funds toward marketing the event and increasing event registration.
5) Set up a site visit for you and your planning team to see all the facilities and resources we have available. By coordinating with a CVB salesperson to visit all off-site activities, we can set up transportation and visits to multiple properties.
As a bonus, the Sports Commission offers a line-up of other services, including:
Complimentary welcome bags and destination coupons for participants.
Area photos, videos and logo for promotional use.
Local vendor and supplier referrals.
Contact us at 800-982-8562 and we'll help you plan your next sports event.