Spread the Word About Your Upcoming Event
Share the view your sports and event participants will enjoy in Gulf Shores and Orange Beach.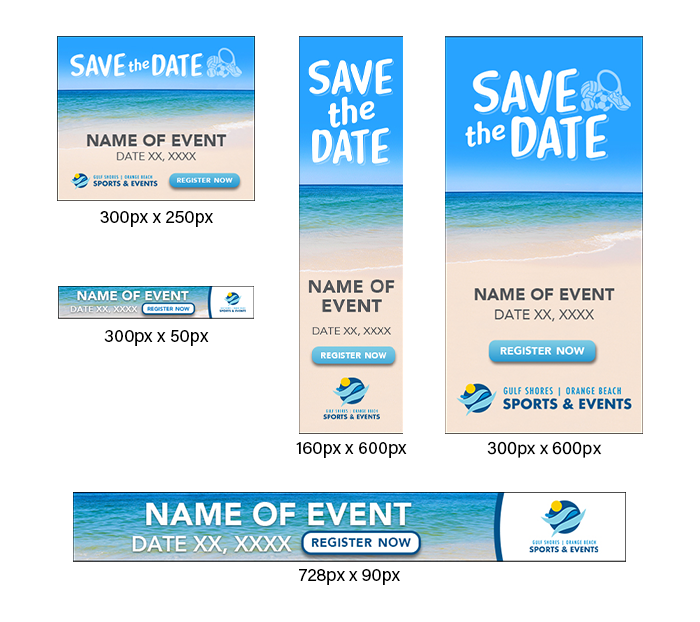 Simply fill in your event information below and you'll receive a complete set of customized banner ads in three to four business days. Add them to your website and email communications to build excitement and boost attendance.
E-mail addresses will not be sold or distributed to outside third parties. See our full privacy policy for more information.