How to Engage Your Fans with Live Stream Videos
July 12, 2017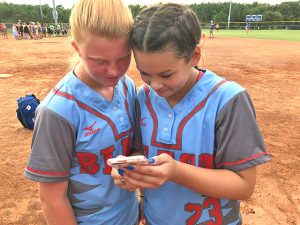 When you want to knock your sports event marketing out of the park, where do you turn? To social media, that's where. However, engaging your fans takes more effort than posting a few photos from your last tournament.
Video has taken center stage and is far past an up-and-coming marketing strategy. Video offers a powerful way to communicate with your audience and potential tournament attendees. According to recent studies by Hubspot, 43 percent of social media users want to see more video content. And according to a study by TechCrunch, 8 billion videos equaling 100 million hours are watched on Facebook every day. That's right, every day. Where does your event marketing stand with this trend?
In 2016, 14 percent of marketers used live videos, and this number has quickly risen. In fact, according to a survey by WordStream, 87% of online marketers now use video content! Live-streaming formats are perfect for sporting events. Rather than seeing a recorded event, attendees get to watch and share live footage of their teams and athletes as it happens. Engagement continues to be high for Facebook Live content.
Facebook Live Tips
Give your audience a heads-up that you'll be live-streaming a part of your beach sport tournament at a specific time. Promote the time on your social channels. If you're very organized, you can even prepare an email blast letting fans know it'll be coming.
After you begin filming, wait 45 to 60 seconds before you start talking (if you'll be talking). This allows you time to build an audience on your livestream.
Interact with your viewers. Answer their questions to keep them informed and engaged.
For those joining late, recap where you are and what you are streaming.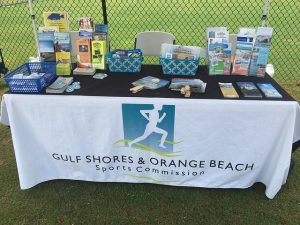 How are you using video content and live-streaming in your sports event marketing? Comment in the section below.
For more ideas on upping your marketing game for your next Gulf Shores and Orange Beach sporting event, visit our blog. For information on holding your event on Alabama's white-sand beaches, contact a member of our sales team.