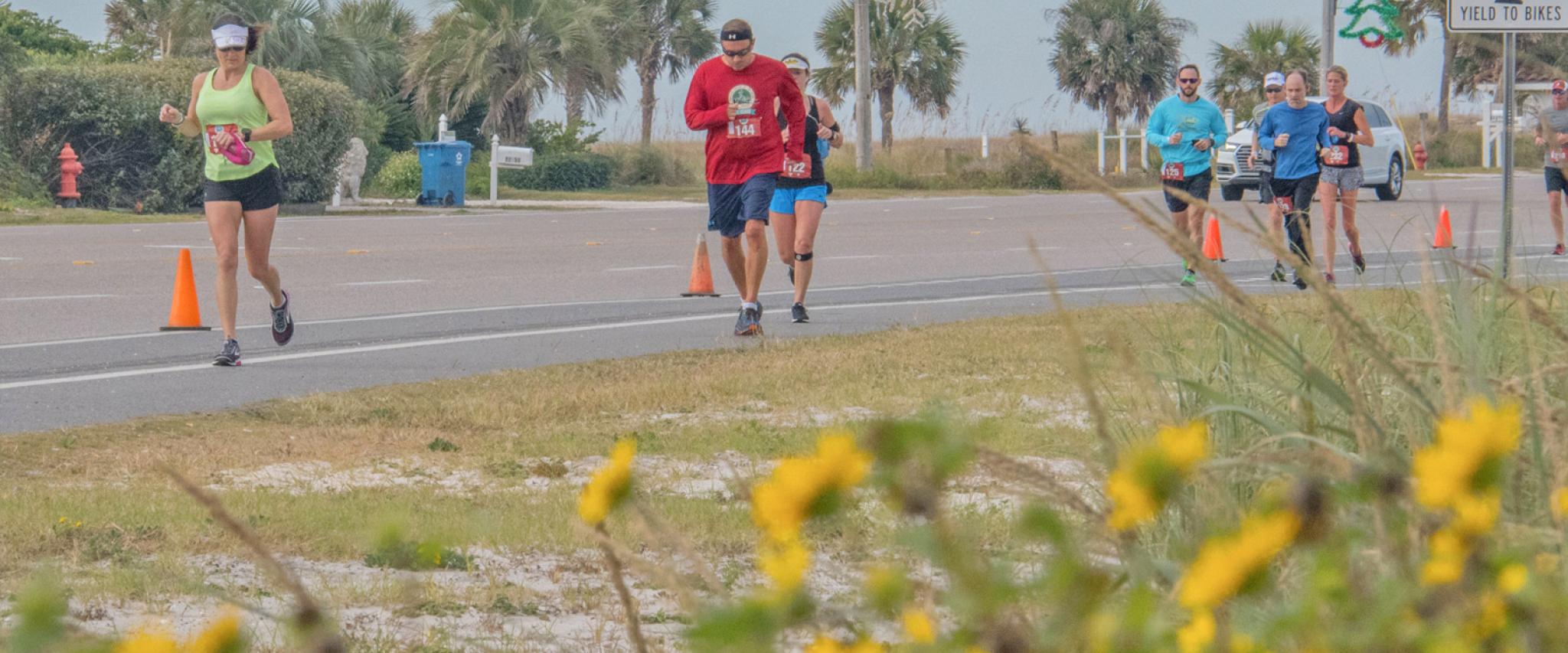 3 Reasons to Run the Kaiser Realty by Wyndham Vacation Rentals Coastal Half Marathon
The Saturday after Thanksgiving is well known for shopping, watching football and recuperating from the huge overindulgence of the holiday feast.
October 11, 2018
It's time to expand that list with the annual Kaiser Realty by Wyndham Vacation Rentals Coastal Half Marathon, 5K and One-Mile Run.
Now in its 11th year, the event is hosted by Kaiser Realty by Wyndham Vacation Rentals and entices runners from near and far. Slated for Nov. 24, 2018, from 8 a.m. to 2 p.m. at the Orange Beach Sportsplex (4385 William Silvers Parkway), registration ranges from $15 for the One-Mile Fun Run to $35 for the 5K and $60 for the Half Marathon. Note that prices will increase as the event approaches.
Need a reason to run in this event? How about three?!
1.) Everyone needs it. Running requires little equipment and can be done alone or with friends/family. Of course, be sure your doctor agrees that you are healthy enough to start a running program - or any exercise program for that matter.
2.) It's the Saturday after Thanksgiving so it's the perfect solution for shedding those added Turkey Day pounds. Even if you aren't a regular runner, any amount of participation will help promote health throughout the holiday season by offering a jumpstart to your exercise routine.
3.) The whole family can participate thanks to choices of a One-Mile Fun Run, a 5K or a Half Marathon offering a distance suitable for the little ones to teenagers to adults.
If that's not enough, keep in mind that you'll be enjoying the scenic paved trails that flow through Gulf State Park, Gulf Shores and Orange Beach. And the post-race party at the Orange Beach Sportsplex will feature Gulf Coast style food and drinks.
NOTE: Friday's packet pickup will be at the Orange Beach Event Center at the Wharf, 4671 Wharf Parkway.