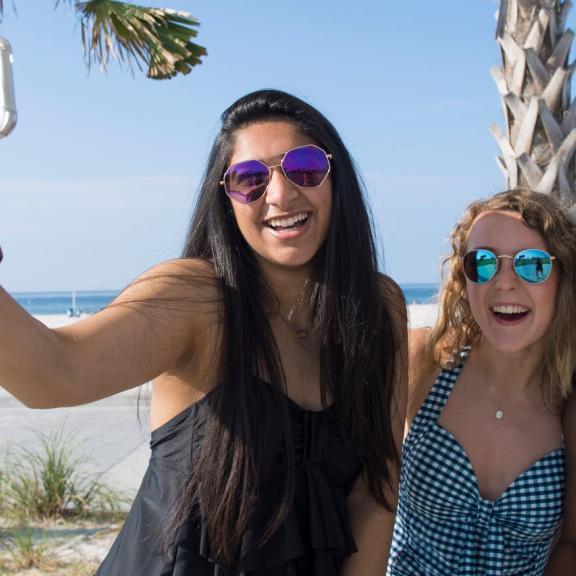 Beachin' on a Budget in Alabama
Listen up and follow along to discover tips and tricks of how to enjoy all things beach without draining your wallet!
February 25, 2020
It's time to book your sportcation at the beach, but funds may be a little tight when you are planning quickly for that extra, unscheduled tournament. We get it! But read on for some tips regarding where to eat, where to stay and how to beach your way around Orange Beach and Gulf Shores, Alabama on a budget.
1. Booking your stay
Most vacation rental companies and hotels prefer that you book directly through them as opposed to going through a third-party vendor – and it's often cheaper. Some even offer flash sales and promotions when you decide to do business directly through their website or call center. The Sports Commission here in Gulf Shores and Orange Beach can get you in contact with excellent accommodations to find the perfect rate for you and your team!
2. Eating Around Town
Eating out can be pricey, so when feeding a family multiple meals a day you likely need to be mindful of your budget. We now provide an On-the-Go-Dining option that allows easy delivery or pickup from local restaurants and grocery stores. We also have a number of our Special Offers to choose from including coupons and deals from our sponsors directly on your device.
3. All Things Beach 
While taking a break from the game, you and your family will most likely want to enjoy the beach and nearby attractions and things to do. There are many free or inexpensive things to do around Gulf Shores and Orange Beach. Take a walk through Gulf State Park to enjoy beautiful beach scenery and lounge in the sand for a couple of hours. Stop by The Wharf to browse specialty shops and small cafes. To cool down for a bit, take the team to Waterville USA and splash your way through a 20-acre water park. But first, contact the Sports Commission to learn about special rates and team deals for these attractions.
Now that you have a few tips and tricks to kick off your sportcation on a budget, we want to welcome you to our beautiful beaches of Gulf Shores and Orange Beach, Alabama. It's time to kick off your cleats and dip your toes in the sand!