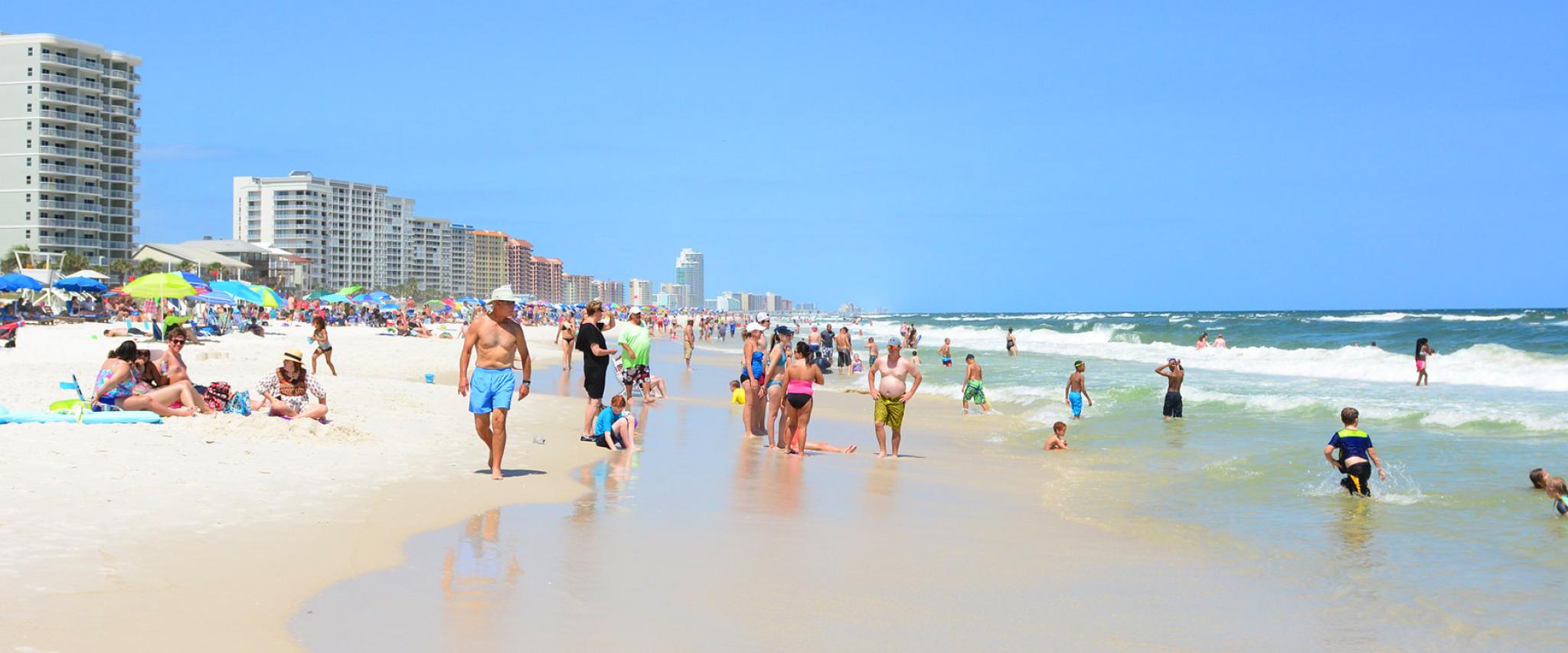 Open-Water Swimming Tips
Down at the Gulf of Mexico, the waves practically call your name, summoning you to jump in and swim.
July 30, 2020
Hundreds of individuals every day get to enjoy the refreshing joys of swimming in the salty water. While this is an incredible experience to enjoy, it is also wise to remember the proper precautions before taking the plunge. We have listed a few tips below to help prepare you and ultimately make your time in our favorite place an extremely enjoyable event.
1. Be cautious of where and when you swim. When it comes to where you swim, always swim in a designated area supervised by lifeguards. Stay close to shore so you can be seen and rescued quickly if needed. For the question of when to swim, full daytime is naturally the safest. Visibility is low in early morning hours and at dusk, and predatory animals in the water tend to move closer to shore at night.
2. Always have at least one float on hand. Anyone who takes their family to the beach should have one of those in their bag, just like you must have water or sunscreen or a mat. The float inflates within 7 seconds and in case of an emergency can be attached to the waist to keep two people afloat.
3. Go with the flow. Should you be caught in a strong undertow and you are swimming but moving backward, or you don't move at all, try to float with your head in the water. Whenever a wave passes you, breathe. Once you feel you're moving a little, swim again but keep a slow pace and let your body go with the current instead of against it, even if that means you initially drift farther out.
4. Never go out alone. The chances of experiencing extreme danger are lowered when you go out into the water with a buddy. Not only does it benefit you and your friend to have someone nearby in case you need direct assistance, it's easier for rescuers to spot two people in the water than one.
5. Monitor the conditions. A sunny day doesn't necessarily mean great swimming conditions. Check your local surf forecast before heading to the beach, then heed the flags when you arrive.
6. Know the Risks: An individual should have a good understanding of the hazards that come about within a complex body of water. It is best practice to become informed regarding the common hazards of the local waters from the Gulf of Mexico to the rivers and back bays.