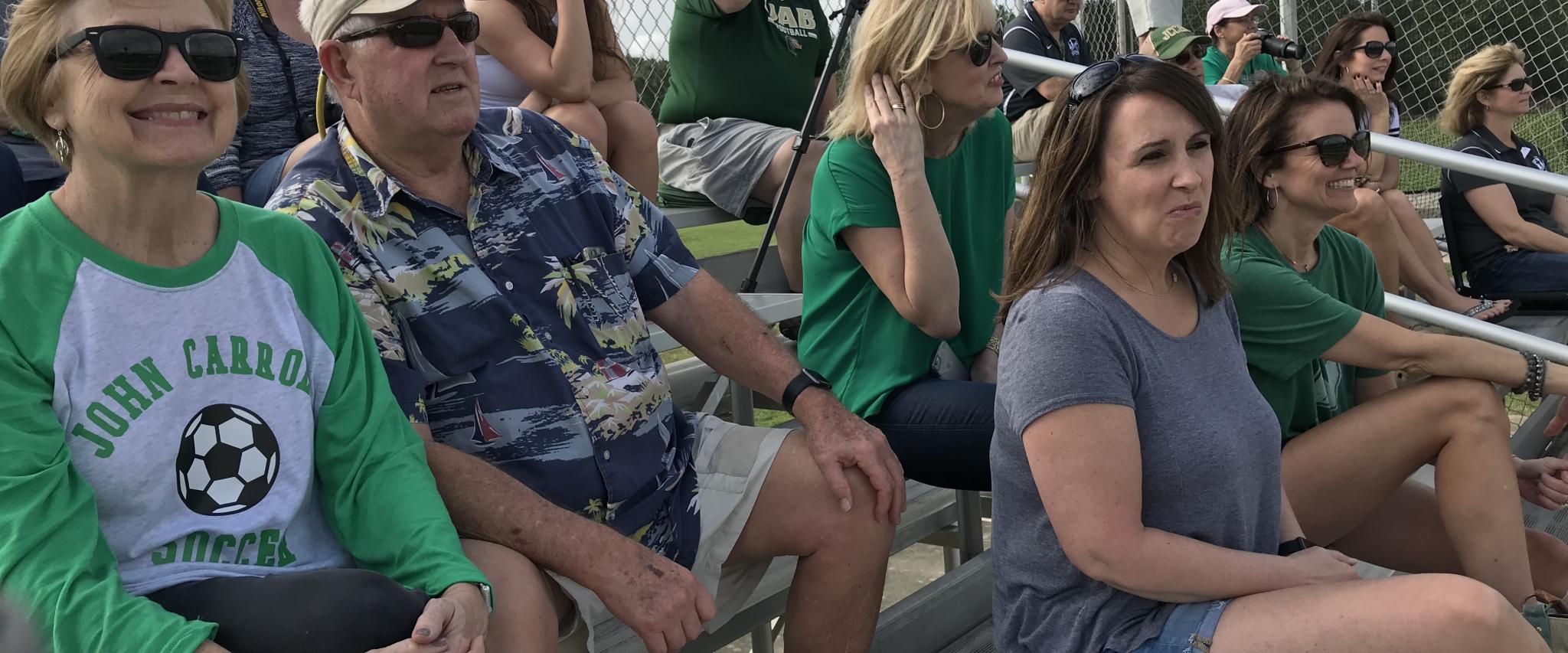 Plan Your Sportcation, Your Way
Whatever type of planner you may be, we've got an agenda for your sportcation in Gulf Shores and Orange Beach! 
If you love planning events as much as we do, then you know that it takes all types to pull off a fabulous event. No matter what kind of personality you're packing with you to Gulf Shores and Orange Beach, we're confident you'll find plenty waiting for you when you get here. 
The Go-Getter 
The Go-Getter will want to ensure time for off-field activities for the teams, and we have an abundance here in Gulf Shores and Orange Beach. Options range from participating in and learning from eco-friendly programs like Share The Beach and Leave Only Footprints to pursuing hands-on educational opportunities like the Gulf State Park Interpretive Center and the Alabama Gulf Coast Zoo. The Go-Getter focuses on the full picture for their sports events, meaning they want their events to leave a positive, lasting impression.  
The Behind-the-Scenes King (or Queen) 
You know who you are. The Behind-the-Scenes King (or Queen) doesn't take credit for their wins, like planning and pulling off a fabulous event. They're always ready to serve. They start planning early, and that's why things always seem to go off without a hitch when they're at the planning helm. If this is you, you've probably already made yourself familiar with the Gulf Shores & Orange Beach Sports Commission website. Our website is a hub for all things sports planning, including a host of lodging options, as well as who has the best grub and where to find the most fitting brand of fun for you and your crew. 
The Busy Bee 
The Busy Bee plans far in advance and makes looking for the best deals part of their 24/7 job. Working hard is no sweat for the Busy Bee, and as much effort as they expend, they expect fantastic results. Not only will your trip with a Busy Bee be well-planned, but it will be packed with fun. Expect to find adventure by land, air, and sea when you're with a Busy Bee. A rich attractions itinerary to spice up your time away from the field may include zip-lining adventures, biking the state park, jet ski rentals or deep-sea fishing. 
The Serious Steed 
The Serious Steed always has sports on the mind. They stick to what works and may not branch out much when it comes to activities off the field. They are serious about the success of their event. Their practical mindset means that team-building and time for rest between sporting events and training will take priority. An agenda from the Serious Steed will likely place a trip to one of our many beautiful beaches at the top of the list. Bring some fun beach toys and sports gear. Let loose and ride the waves on a boogie board. Play catch or frisbee on the sand. Go old school and fly a kite! The Serious Steed loves to include play and relaxation with the events they manage. 
Do any of these planner personas sound like you? Whether you've got it all together, or you're just getting started, we'd love to help you learn more. The ball is in your court. Curious about bringing your sporting event to Gulf Shores and Orange Beach? We can help with that. Contact the Gulf Shores & Orange Beach Sports Commission today.