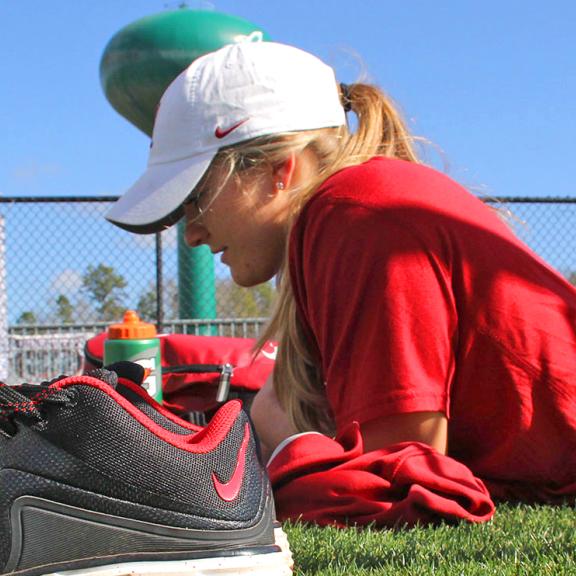 Skin Protection Tips for Outdoor Athletes
Spring tournaments mean long hours in the sun.
March 12, 2019
While time in the sun is a positive experience, many athletes forget to consider the detrimental effect it can have on human skin.
An athlete participating in a spring tournament can spend as many as 24 hours in the sun during a single weekend. With that much exposure to sunlight, the risk for harm to the skin is great. And overcast days don't eliminate the hazard - up to 80 percent of UV rays can penetrate clouds, making those days just as dangerous.
As outdoor athletes, it is critical for individuals to make sun protection a priority and a daily habit. Below are a few tips to help you accomplish that.
1.) Do not burn. The risk of melanoma doubles if you've had more than five sunburns over the course of a lifetime.
2.) Nonsteroidal anti-inflammatory medications – such as aspirin, ibuprofen (Advil and Motrin) and naproxen (Aleve) - make you extra sensitive to the sun. If you use such medications for your aches and pains, be vigilant about protecting your skin.
3.) Reapply sunscreen every two hours, or immediately after swimming or sweating. Sunscreen sticks often come in small sizes you can keep in a pocket to reapply often while you're active. Be mindful about covering exposed spots that are easy to miss, such as your hands, ears, back of your neck and lips. (Look for a lip balm with an SPF of at least 15.)
4.) Wear sunglasses with UVA and UVB protection.
5.) For extended outdoor activity, use a water-resistant, broad-spectrum (UVA/UVB) sunscreen with an SPF of 30 or higher. Apply 1 ounce (2 tablespoons) of sunscreen to all exposed areas 30 minutes before going outside.
6.) Cover up what you can. Clothing can be your most effective form of sun protection, so make the most of it with tightly woven or knit fabrics in dark or bright colors, as they offer the best defense.
Outdoor athletes should enjoy the long days outside competing in the sports they love, but this doesn't have to be at the expense of skin health. Make smart choices so you can continue to enjoy plenty of fresh air year-round.