Tips to Cure the Rainy-Day Blues at the Beach
Do rainy days get you down? Cheer up! There are plenty of ways to have rainy-day fun in Gulf Shores and Orange Beach! 
April 7, 2021
Sunshine and clear skies are what you are hoping for during your next big sportcation, and you're looking forward to hitting the beach after a long day on the field. 
But what happens when you race to your balcony only to see storm clouds rolling in from the distance? You explore the great INDOORS of Gulf Shores and Orange Beach, Alabama!
Retail Therapy in Gulf Shores & Orange Beach
A great go-to for rainy days is shopping. Coastal Alabama is brimming with shopping options from national franchises to unique boutiques.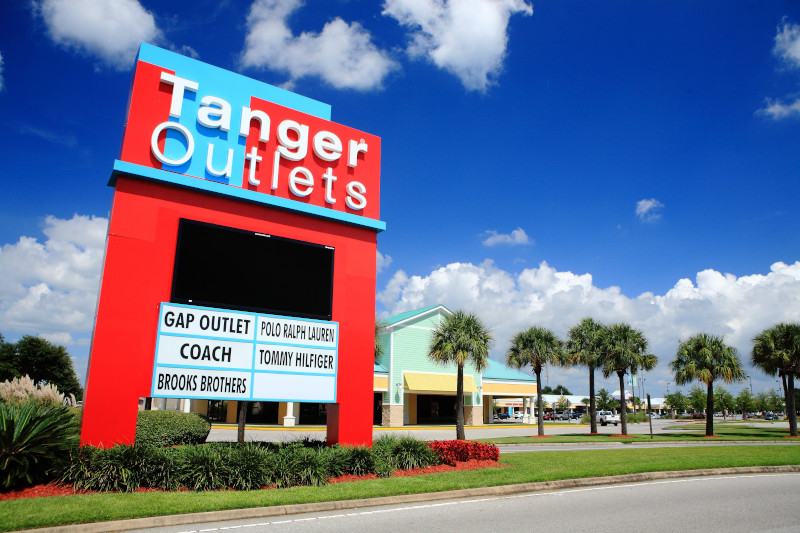 The Wharf, a multi-use entertainment district in Orange Beach, is home to many local specialty shops, regional retailers and outstanding dining establishments. Although it's an outdoor shopping area, the sidewalks are conveniently covered by large awnings and balconies to help you stay dry. Take the team to lunch and a movie in this fun complex. 
Tanger Outlet Center in Foley is an excellent escape. With stores such as Nike, Gap, Vera Bradley and Coach, the team will love discovering great deals at more than 120 brand-name and designer stores. Hide from the rain under the center's spacious, covered walkways. Head to the food court to refuel where everyone's taste buds can be satisfied.  
Academy Sports + Outdoors has everything you need to revamp your team's gear. Need new cleats or a cooler? Academy has you covered! Stock up on balls, bats, jackets, hats and whatever else your team may need to finish out your sportcation.
Let's take a moment and think about what everyone LOVES to do on a rainy day: EAT, of course!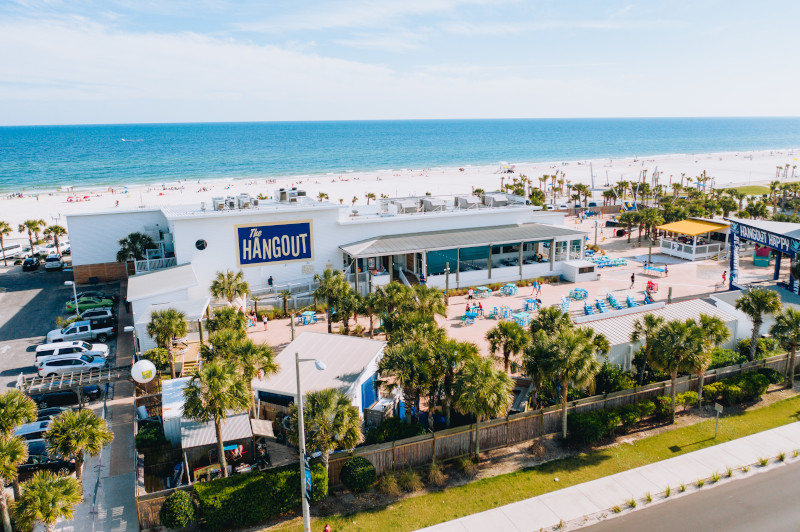 Lucy Buffett's LuLu's offers both food and fun and can accommodate large groups. Stop by the indoor arcade to play before and after you eat. You'll be treated to live entertainment daily beginning at 5 p.m., and their extensive allergy menu allows everyone on the team to eat safely. 
Tacky Jacks offers plenty of covered outdoor dining areas so you can enjoy the view even when it rains. Serving breakfast, lunch and dinner, this restaurant will keep you fed all day long. Savor fresh seafood and nachos that the entire team will love. 
The Hangout provides a group-friendly location with a fun beach vibe that will have you wanting to hang out all day long. This large restaurant boasts an awesome gift shop and plenty of photo-worthy spots throughout, including their Wish Wall. Stop by in the summer for their magical Pirates and Princesses breakfast that is sure to be a jolly good time. ARGH! 
Rainy-Day Activities & Things To Do
The Gulf State Park Nature Center and Interpretive Center teach about Alabama's flora and fauna. The Nature Center is a museum of native plants and animals and offers weekly educational programs, including guided walks and nature time. The Interpretive Center is located at the beach pavilion and serves as a gateway to the park. Its interactive displays connect guests with the area's nine distinct ecosystems and a sustainable way of life.
The Escape House at Waterville USA is a fun activity with a brain teaser. Groups are locked in a room and must crack the code to break out within an hour. Do you think you have what it takes to make your way out? The clock is ticking, literally. When you're done, play a few games in the Starcade and try the Cyberville Virtual Reality attraction.  
You don't have to search far to find fun, even in the rain! Visit our website for more adventure inspiration and additional rainy day activities in Gulf Shores and Orange Beach.