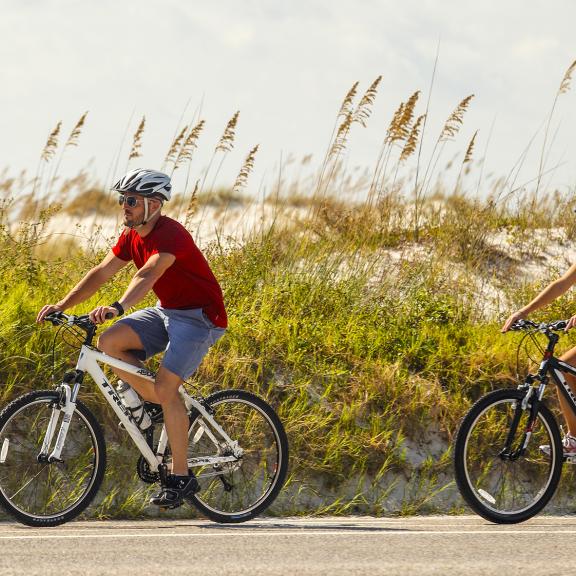 Take a Hike, Take a Ride, and Stress Awareness
Experience stress relief in Gulf Shores and Orange Beach.
December 18, 2020
It seems like we can't escape stress in our modern world. According to a survey from the American Psychological Association, certain things trigger our stress more than others, namely money, work, family, economic outlook and relationships. 
Whether you're biking or hiking the trails in Gulf State Park, or enjoying a leisurely beach stroll, the physical activity combined with exceptional views provides an extra boost to your stress-relief outlet. If you'd prefer being led through your workout, the abundance of yoga and fitness studios in the area will elevate your activity level and soothe your mind.
We won't blame you if you show up for your sportcation a little stressed and needing to relax.
Just let loose by focusing on the beautiful local scenery and plethora of activities, and enjoy your Alabama beach vacation.