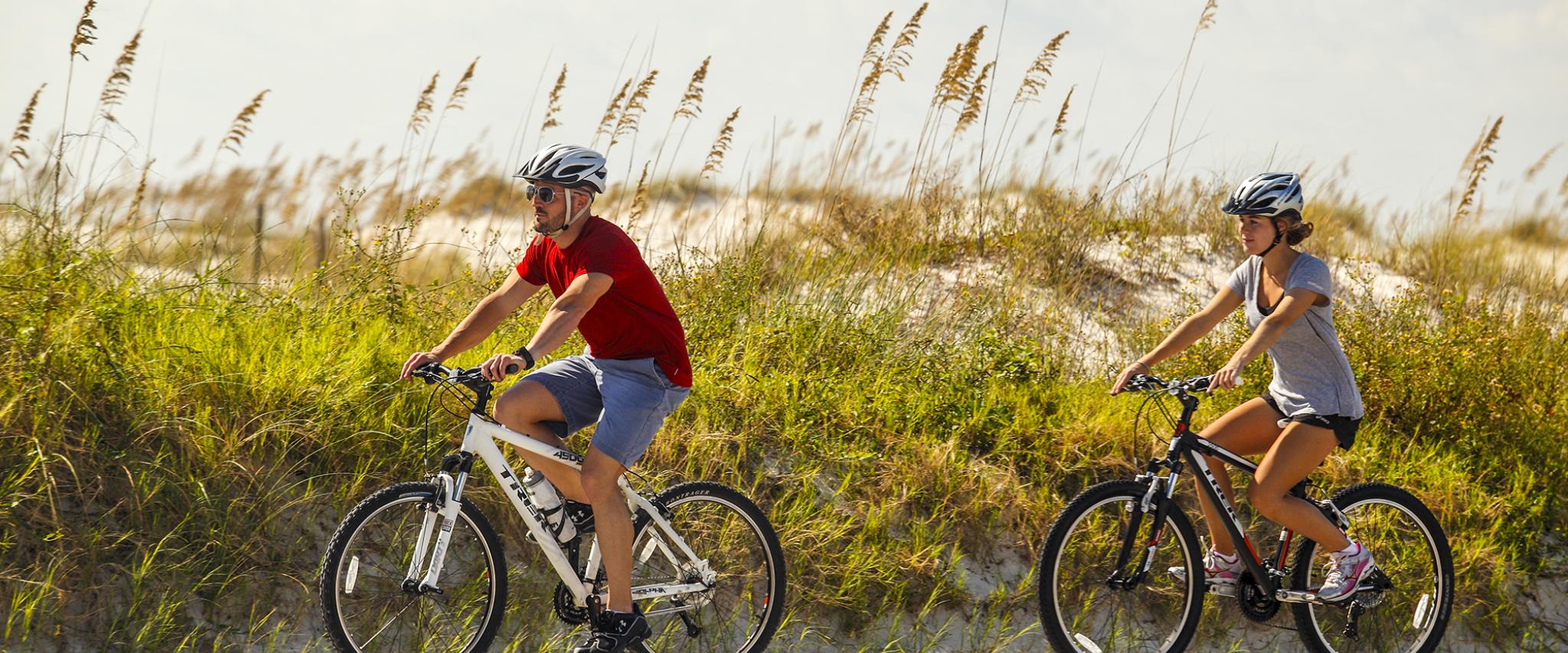 Take a Hike, Take a Ride, and Stress Awareness
Experience stress relief in Gulf Shores and Orange Beach.
November 4, 2019
It seems like we can't escape stress in our modern world. According to a survey from the American Psychological Association, certain things trigger our stress more than others, namely money, work, family, economic outlook and relationships. 
Feeling a little tension building up? While short-term stress can be a motivating factor, almost beneficial in a way, chronic stress is detrimental to our health. And chronic stress has been considered an epidemic for years now. To manage this epidemic, we need to be proactive.
One of the best things about physical activity is the effect it has on our mental and emotional states. The tension of stress is a physical sensation that becomes apparent in our verbal and nonverbal reactions. By channeling this sensation into physical movement, we can learn how to respond rather than react when challenged by mounting stress.
We're very lucky in Gulf Shores and Orange Beach to have "green space" and "blue space," presenting pleasant ways to relax your mind. You can enjoy your physical activity surrounded by forest air or the surf, both of which are said to produce negative ions beneficial to your health. These unspoiled settings also provide a horizon view, which adds perspective and can calm the mind.
Whether you're biking or hiking the trails in Gulf State Park, or enjoying a leisurely beach stroll, the physical activity combined with exceptional views provides an extra boost to your stress-relief outlet. If you'd prefer being led through your workout, the abundance of yoga and fitness studios in the area will elevate your activity level and soothe your mind.
We won't blame you if you show up for your sportcation a little stressed and needing to relax. Just let loose by focusing on the beautiful local scenery and plethora of activities, and enjoy your Alabama beach vacation.