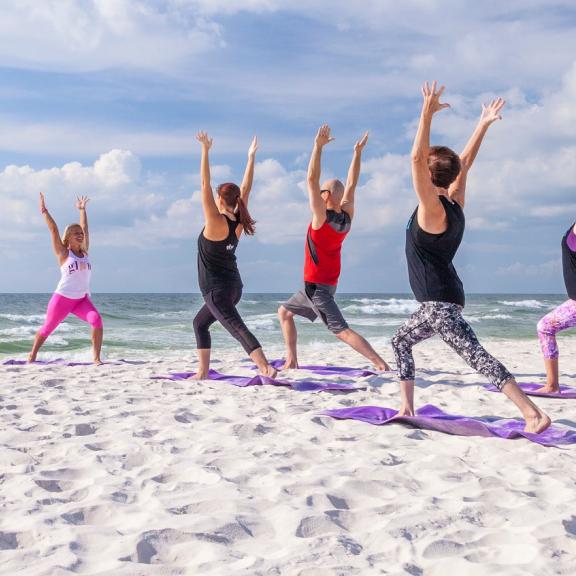 Health & Beauty
Gulf Shores & Orange Beach
Need a vacation from your vacation? Want a few hours of downtime before the next attraction or shopping expedition? Maybe you planned to take a wellness vacation all along. Either way, Gulf Shores and Orange Beach have the spa and massage facilities that will relax, refresh and rejuvenate both your body and soul: preparing you for more fun in the sun and giving you a new spring in your step. Spa and fitness time slips easily into your vacation schedule, thanks to onsite facilities at Gulf Shores and Orange Beach hotels and resorts. These services include full-service spas, well-stocked fitness rooms, professional massages, and facials.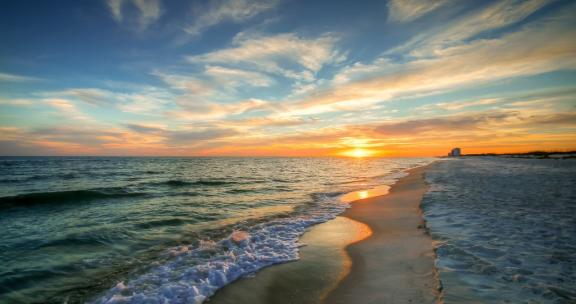 Treat Yourself
If it's a day of beauty and pampering you're looking for, look no further than area day spas and salons offering the works – mani/pedi and facials – as well as body treatments ranging from therapeutic massages to sunless spray tans. For men, there are even specialized treatments like beard and mustache grooming. When it comes to relaxation, there are several ways to go in Gulf Shores and Orange Beach. Many spas and massage locations take both appointments and walk-ins.
You don't have to leave your fitness goals behind when vacationing in Gulf Shores & Orange Beach. We have numerous opportunities to exercise from beach activities to water sports, biking, hiking, and more.
For those hoping to maintain their exercise regimens while on holiday, your wish is our command. Gyms and fitness centers throughout Gulf Shores and Orange Beach have personal trainers on hand to customize your workout. If you really want to feel the burn, try a boot camp-style facility. Stay fit and have a good time doing it at the many tennis, aquatic and sports centers operated by the towns of Gulf Shores and Orange Beach.
You can also turn a workout into sightseeing with a refreshing bike ride or Gulf Shores hike through our many parks and preserves. When you're on vacation and on-the-go every minute (not to mention eating more than usual), a relaxing spa day or invigorating fitness workout can get you ready for whatever comes next in Gulf Shores and Orange Beach. On Alabama's Gulf Coast, you can find a spa treatment, massage or fitness center near you wherever you stay.
Ready to relax with a spa or massage treatment during your Gulf Shores and Orange Beach getaway? Start planning your trip today with Gulf Shores and Orange Beach condos, beach houses and hotels.