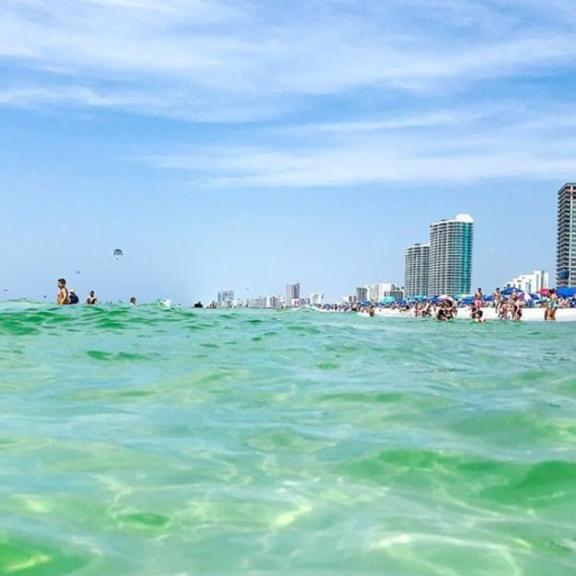 What Will the Weather Be?
Planning for the Gulf Coast. 
Planning your sportcation to Gulf Shores and Orange Beach? Pack for a successful trip with these tips. 
Prepare to have fun. 
In the Gulf of Mexico, water temperatures drop to the mid-fifties in December and will climb to the mid-eighties by June. Most people prefer to swim between spring and fall, but it's not uncommon to see surfers riding the waves in their wetsuits on a winter's day. If that sounds like fun to you, consider joining in on one of several regional New Year's Polar Bear Dips!
Prepare for everything else.
Don't despair if you see rain on your forecast. With high humidity, rain is seemingly omnipresent in the summertime. Often a storm will blow through just quickly enough to water our thriving maritime forests and cool the air. Be prepared by packing a light rain jacket and maybe even some rain boots, and don't let that forecast rain on your parade. 
While it's warm most of the year, it does get chilly here on the Alabama Gulf Coast. In fact, it's often both cold and warm on the very same day. If you're here while there's a potential for a cold snap, pack something to block the wind and dress in layers for insulation. But always be prepared for sunshine. Those beautiful days can often come out of nowhere. 
Whatever the weather, we hope you prepare for a fabulous time here on the Alabama Gulf Coast. 
December 19, 2019