Orange 202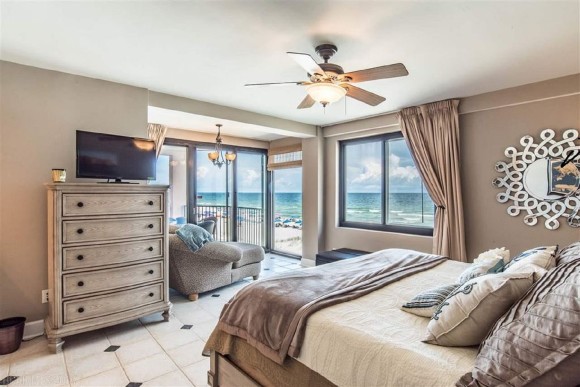 This is one of the closest condo to beach walks in the Orange Beach/Gulf Shores area – you are RIGHT ON THE BEACH!
This elegant condo on the second floor has the best of both worlds, it is conveniently situated within walking distance to Flora-Bama Beach Bar on the left and the tranquility of having no condo buildings on the right.
This luxuriously furnished 1450 sq. ft condo has 2 bed rooms and 2 bath rooms (and can sleep 7-9).
Rental Type:
Owner-Managed
Lodging Amenities:
Beach Front
Fitness Room on Property
Jacuzzi or In-Room Garden Tub
Kitchen/Kitchenette
Outdoor Pool
Other Amenities:
Two-Bedroom
Owner-Managed