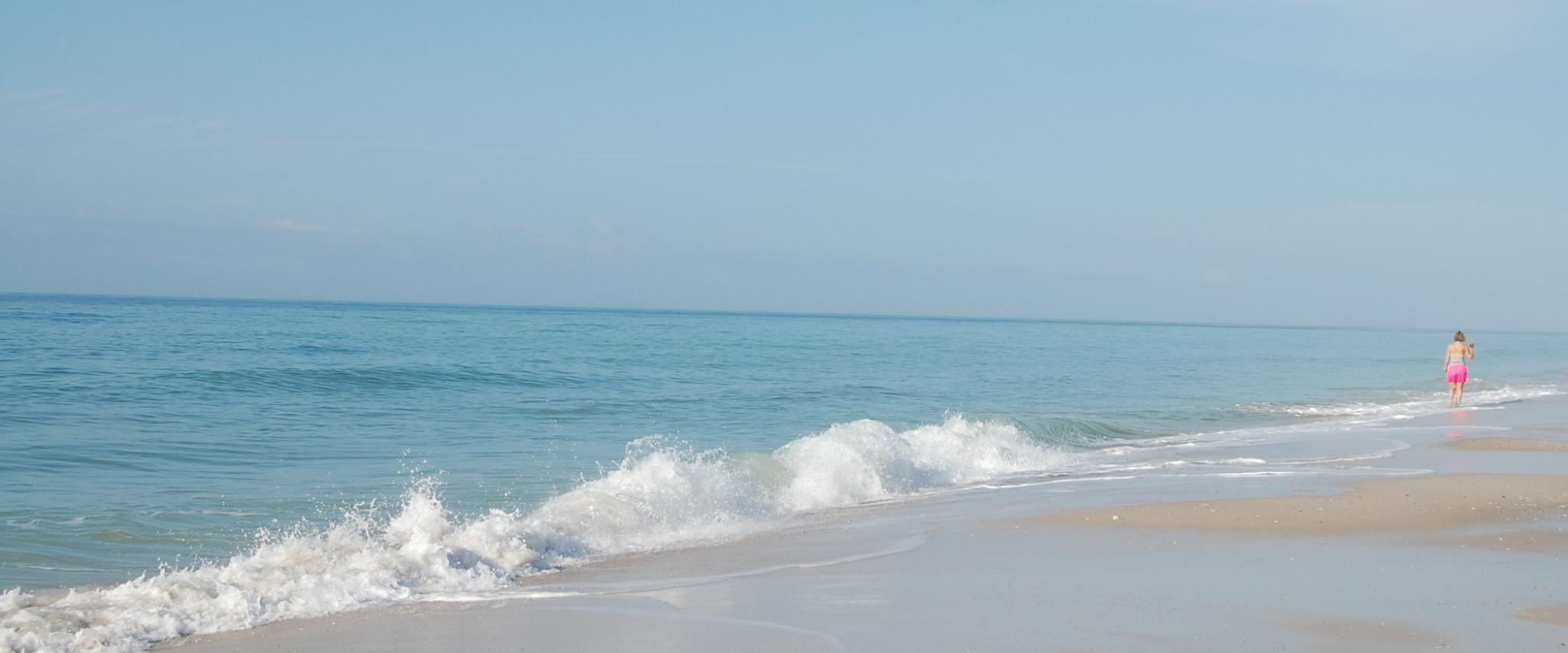 On Thursday, March 19, Alabama Gov. Kay Ivey and the Alabama Dept. of Public Health released a statewide health order suspending certain public gatherings. As of March 19 at 5 p.m. all publicly and privately-owned beaches are closed; and all restaurants, bars, breweries, etc. are closed to dine-in customers. For any media inquiries regarding coronavirus as it pertains to our destination, please contact Kay Maghan.
 
Welcome Media
Gulf Shores & Orange Beach
Mix two parts sugar-white sand with one part crystal blue water. Add a generous helping of Southern hospitality, and you have the key ingredients of the beautiful Alabama Gulf Coast. Our extensive selection of accommodations, attractions and dining experiences will satisfy every assignment. From flip-flops to "Flipper," our mission is to exceed all of your journalistic expectations.
Discover a multitude of story opportunities along our 32 miles of sugar white sand. From championship golf, world-class fishing, and unparalleled nature experiences to savory seafood and broad lodging choices, our beach destination is a haven for families, couples, girlfriends, and many other groups who seek refuge and relaxation in our family oriented destination.
To learn more about the various way our convention and visitors bureau can assist writers – including details on group and individual press trips, visit our media services page. Thank you for your interest in the Gulf Shores and Orange Beach area. We look forward to working with you.
KAY MAGHAN
PUBLIC RELATIONS MANAGER
(Primary Contact for Media & Travel Writers)
251-974-4625 (direct)

Faith Henley
Public Relations Coordinator
(Secondary Contact for Media & Travel Writers)
251-968-9338 (direct)

ALly Dorrough
COMMUNICATIONS & MARKETING SPECIALIST
(Contact for Meetings & Sports Media)
251-968-9327 (direct)