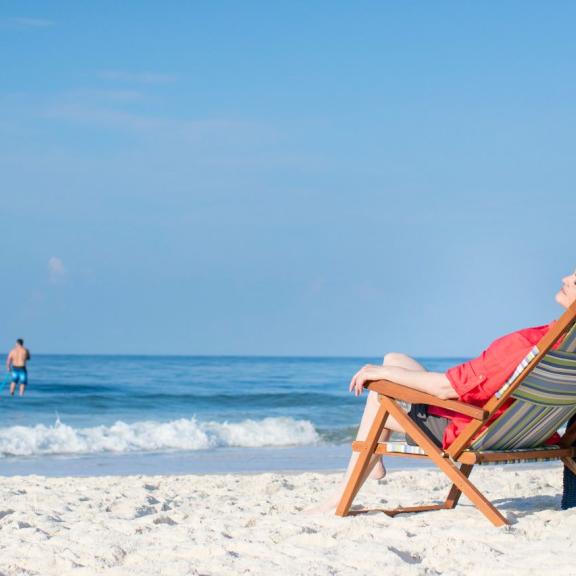 PARENT POINTER: Four Simple Self-Care Tips for the Busy Sports Parent
We know you are your team's number-one fan, but don't let that stand in the way of taking care of yourself.
Enjoy these simple self-care tips when visiting the Alabama Gulf Coast. 
We all know you are your team's biggest fan, – the one who never misses a practice or game, and the one who is there whether they win or lose. You are an important part of the team, and they need you! This is why it's important to take care of yourself during a busy sports season.
Below are four simple self-care tips anyone can enjoy while visiting the Alabama Gulf Coast. 
3. HAVE FUN!
Remember that little saying, "Laughter is the best medicine"? It's true! Enjoy your time here. Laugh, mingle and have a good ol' time whether it's on the beach with family or at a restaurant with friends. There are plenty of ways to have fun here on the Alabama Gulf Coast! Check out our list of things to do. 
4. EXERCISE!
Gulf Shores and Orange Beach are filled with a variety of scenic trails for walking, biking, hiking and running. Gulf State Park provides places to explore and get a great workout while enjoying the view. Get creative with your exercise by paddle boarding or kayaking. Try yoga on the beach or play tennis with your family at many of the condominiums in the area. 
Your sportcation is waiting, and self-care should be high on your list of important things to remember. After all, your team needs you to be there as they go for the WIN on your next trip to Gulf Shores and Orange Beach!