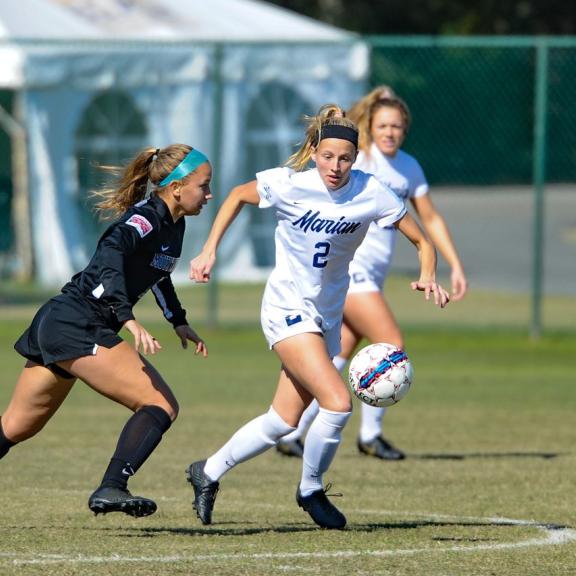 Four Ways to Prevent Heat Exhaustion
Long hours in the hot sun, combined with strenuous athletic activity, dramatically increases the risk of heat exhaustion for outdoor athletes.
June 16, 2021
Heat exhaustion is a risk no one is immune to, regardless of age. It's tempting to ignore the symptoms, but it actually can be quite dangerous. We encourage visitors and residents of all ages to be educated about the symptoms of heat exhaustion and to take it seriously. It's important to be proactive by taking preventative measures.
Four Tips To Prevent Heat Exhaustion On Your Summer Vacation:
3. Acclimatize to the heat. 
Rather than jumping immediately into intense outdoor exercises, individuals should allow their body to gradually adapt to the heat. That could mean starting with a week of mildly intensive workouts in the heat to gradually become accustomed to the temperatures and humidity levels. 
4. Make smart clothing choices. 
Avoid wearing tight or heavy garments while exercising. Loose-fitting clothing allows for sweat to evaporate, lowering the chance of heat exhaustion. Invest in clothes made from athletic fiber. These fibers have tiny channels that wick the moisture from your skin to the outer layer of the clothing where it can evaporate more easily. Academy Sports and Outdoors is a great place to stock up on all outdoor and workout gear. 
If you or anyone else you are traveling with experience the signs of heat exhaustion, it's important to seek a medical expert immediately. Save the telephone number of South Baldwin Regional Medical Center in your cell phone, and don't hesitate to use it if symptoms occur. 
Using these preventative measures, it's likely that your chances of experiencing heat exhaustion will be reduced dramatically, allowing you to focus on reaching your goals with no distractions!