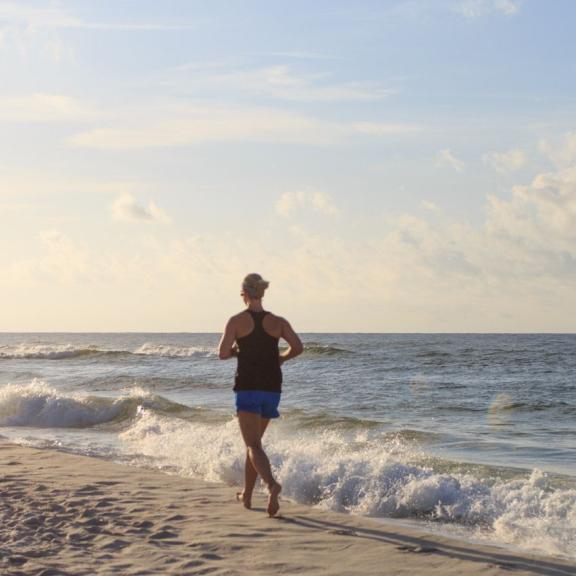 Staying Well During Your Sportcation
Tips to help you and your family stay healthy while enjoying your next sportcation to the Alabama Gulf Coast. 
It's SPORTCATION time! Are your bags packed and ready to go? If so, then you're ready to hit the road and enjoy the beautiful beaches on the Alabama Gulf Coast. 
But, let's talk about health and wellness for a moment. It's on everyone's minds, so we want to give you some tips to help you stay well during your visit. 
Three Tips For Staying Well on Alabama's Beaches
1. Get Your Rest
We know, we know. How can you "rest" when you are on the go with the team all day? Well, the beach is the best place to kick back, take a breath and just relax. Sneak away for 20 minutes with a beach chair to the Gulf State Park.  Sink your toes in the sand, close your eyes and listen to the waves roll onto the shore. Ahh . . .
2. Eat Right & Eat Healthy
Eating healthy at the field can be tough, but there are plenty of options around the area. Choose a fresh, healthy meal from any of the local restaurants that offer on-the-go dining with easy pick-up and delivery options. Pre-packing a cooler filled with fruits and vegetables is a great way to help the team keep their energy up during the big game. Picking a restaurant that offers fresh steamed or grilled seafood is another way to eat healthy on your trip. GTs on The Bay offers a variety of fresh seafood and the view and atmosphere makes this place a win for everyone on the team. With a large outdoor dining area, you can enjoy a meal with enough room for the entire team to spread out.
3. Stay Fit & Exercise
The team may be out there running around, but you may find yourself uncomfortable after sitting in the stands for hours at a time. Getting up early for a quick run on the beach or walking around the sports complex a few times can help you stay fit, loose and energized. 
Yoga is good for mind and body and doing your routine on the naturally relaxing environment of the beach makes it even better. Plan time to add a short 15-minute yoga session to your run to stretch out your muscles and relax your mind before the big game. 
For more health tips, visit our sports blog for inspiration on how you and your team can stay healthy on the Alabama Gulf Coast.