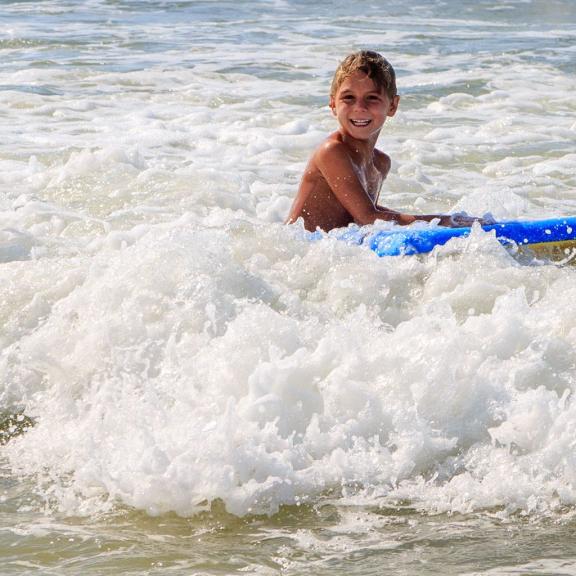 Stay safe during your next beach trip with these swimming tips.
April 13, 2022
As the water warms up and the sun shines brighter, you might be thinking about venturing into the Gulf of Mexico. Open-water swimming can offer many benefits, such as improving your mental health, enhancing circulation, increasing your metabolism, and even boosting your immune system. And of course, simply enjoying the great outdoors!
It's certainly wise, though, to heed the proper precautions before taking the plunge. We have listed a few tips below to help prepare you and ultimately make your time in our favorite place a fun and safe adventure.
4. Monitor the Conditions 
A sunny day doesn't necessarily mean great swimming conditions. Check your local surf forecast before heading to the beach, then heed the flags when you arrive. For beach conditions in Gulf Shores, call 251-968-SURF (7873). For beach conditions in Orange Beach, call 251-981-SURF (7873). Sign up to receive daily beach conditions and warning flag status by texting ALBEACHES to 888777.
5. Stay Hydrated
When spending time in the water, it's easy to forget about staying hydrated and protected from the sun. It's important to step out of the water every 60-90 minutes for some water and fresh sunscreen application!
6. Most importantly, have fun!