Rock Creek Golf Club
Get Directions
Special Offers
$10 Off 18 Holes of Golf.
Valid: 01/01/2019 - 12/31/2019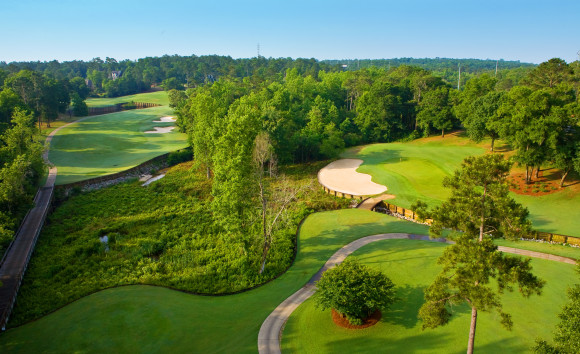 This course was given a 4½-star rating by Golf Digest when it opened and has consistently maintained that mark. Another gem from the mind of Earl Stone, Rock Creek gives the long hitters all they want from the back tees at 6,950 yards. Rock Creek is a real test with elevation changes and doglegs over the rolling natural terrain. Tall pines and hardwood trees line each fairway. The 18-hole course has gained a reputation as a must-see for the serious golfer but also as an enjoyable, forgiving and captivating layout.
Other Amenities:
Club Rentals
Golf Cart Rentals
Restaurant on-site
Blue slope
Blue Yards
Gold slope
Gold Yards
Red slope
Red Yards
White slope
White Yards