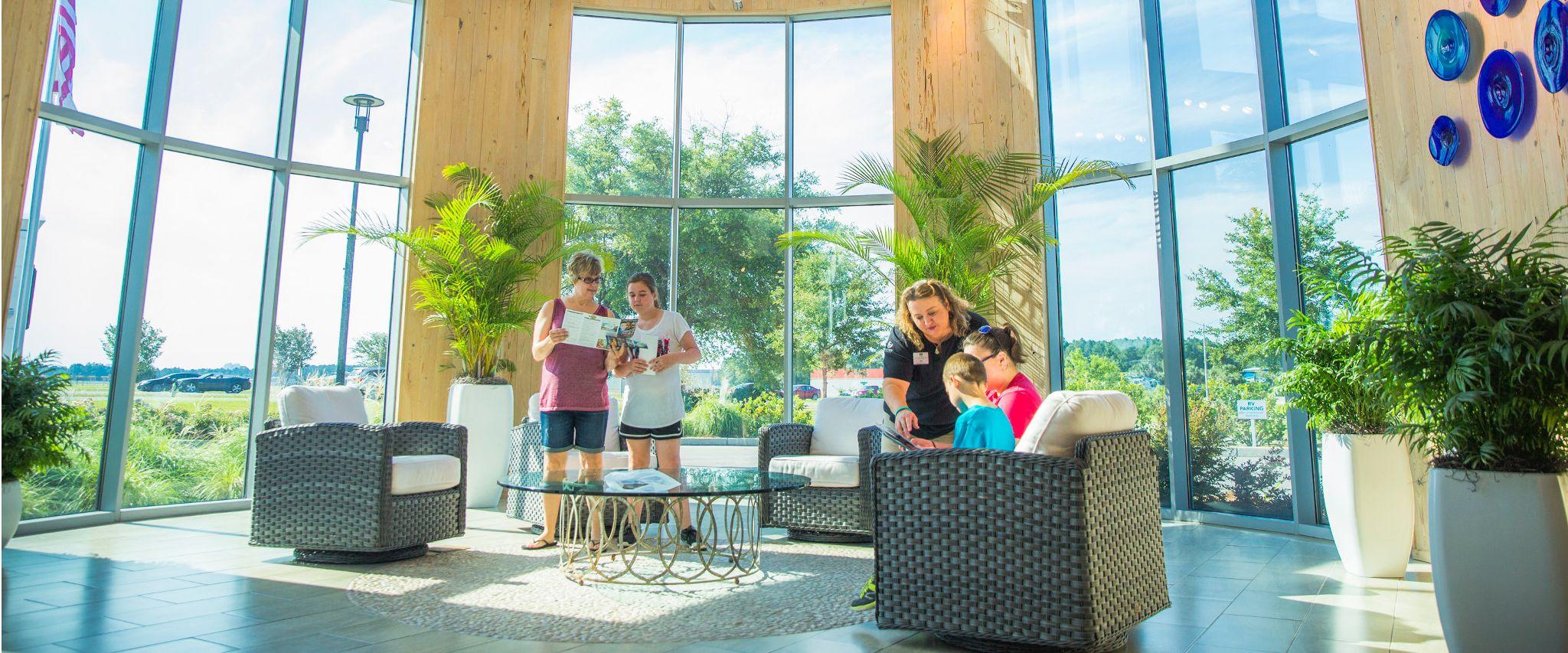 Got Questions? Visit Our Welcome Centers
Open daily, the Gulf Shores and Orange Beach Welcome Centers are your one-stop shop for learning everything there is to know about our destination.
May 17, 2021
"Where is the nearest public beach access?"
"Who serves fried shrimp AND fried oysters?"
"What things can you do on a rainy day in Gulf Shores?"
At our Gulf Shores and Orange Beach Welcome Centers, we have answers to all of these questions and more. Whether you're a new or longtime visitor of Alabama's beaches, the welcome centers are great places to go to find out what's happening in the destination. Our knowledgeable, friendly and local vacation specialists are here daily to answer all of your questions and to help your vacation go as smoothly as possible.
When you open the doors of either welcome center, you'll be greeted by large racks displaying a variety of brochures, rack cards and other collateral. 
Below are some of the free informational pieces you can grab at the welcome centers:
Map: While most of us get directions from our smartphones, sometimes it's fun to go old school during your beach vacation. We have a large map of our beaches and surrounding areas to help guide you while driving around the area.
Our vacation specialists look forward to seeing you at the Gulf Shores and Orange Beach Welcome Centers on your next Alabama beach vacation. Scroll down for the addresses, phone numbers and two short videos describing each of the centers and what they have to offer.