Professional Development: Setting Priorities
September 24, 2015
As meeting planners, the list of tasks can be long, complicated and even confusing. Have you determined how to successfully utilize priority ranking on your task list? Staying on task with priorities can be one of the most challenging details of a meeting planner's job, especially when planning multiple events.
Below are a few things to consider when determining the priority levels of the items on your task list.
Time Sensitive. Obviously, events with dates looming should take a high priority on your list. However, if you're on target and boxes are being checked, bump another task higher on your list.
Most Diffic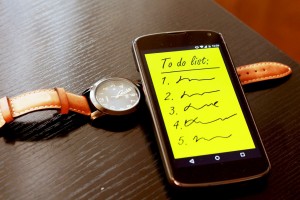 ult Task. When taking a day-by-day approach to your task list, consider tackling the most difficult or challenging item first and giving it your full focus for the first hour of your day. Full focus means ignoring your email and turning your ringer on silent. Emails and even quick phone calls are a big time drain on productivity. This will set the tone for your day, and checking off the most difficult task will make you feel accomplished the remainder of the day.
Plan Your Projects. Before a new project or event comes online, construct a detailed timeline for all parties who will contribute to the event. Use project management software to keep the timeline updated and ensure everyone involved keeps the project moving.
Do you have tips for prioritizing a task list? Share them in the comment section below.