Workations Trending in Business Communities
August 19, 2019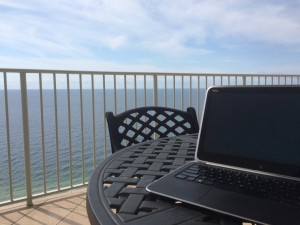 Many professionals have their entire office in their computers, making working remotely easier than ever. With cloud technology, messenger apps and smartphones, more and more people are combining work and play for a workation.
Meeting planners have taken note of this trend, and are planning conventions and retreats with this in mind, arranging pre- and post-convention options for attendees while encouraging them to bring their families along.
When planning a successful meeting-turned-workation for your group, consider these tips:
One of the most important components of a workation is internet connectivity. Choose a venue with a strong signal. You should also keep this in mind when choosing a destination, as some geographic regions may be more susceptible to unreliable internet access.
As much as your attendees need to stay connected and focus, ensure there are plenty of opportunities to trade work for play. Work with the tourism board or convention and visitor's bureau to plan pre- and post-meeting itinerary options for those who choose to arrive a few days early or stay a few days after. On the Alabama Gulf Coast, the sales team at Gulf Shores & Orange Beach Tourism offer a wide array of services to meeting planners, including providing information and contacts for potential activities such as charter fishing and golf.
Low-Stress Environment. Break up the routine of a destination meeting with activities such as a scavenger hunt or even a morning beach crawl. It will help create a less stressful environment, making the entire workation experience a more relaxed, yet productive one.
How do you combine work trips with vacations? Share your thoughts in the comment section below.