Get Golf 101 on the Alabama Gulf Coast
July 26, 2016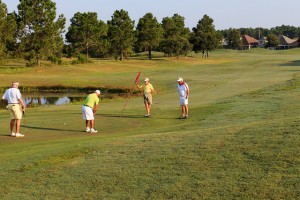 Did you know that modern golf originated in the Netherlands during the Middle Ages? It was the 19th century when the game gained international interest as it was introduced to the United Kingdom, the British Empire and the United States.
With such a long history of play, isn't it time you took up the sport to see what the buzz is about? Seasoned golfers will tell you the game can be therapeutic and a stress reliever (as long as you keep your ball out of the water hazard). Others will tell you golf is a sport that allows them to be competitive long after their glory days on the football or baseball field have ended.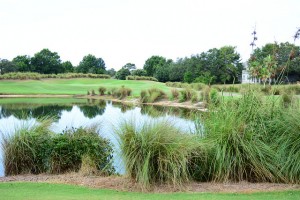 If you've never golfed or are new to the sport, consider adding it to your beach vacation agenda. Better yet, gather some friends and plan an entire Gulf Shores and Orange Beach getaway around the sport. You don't have to play a full 18 holes. Nine-hole rounds are popular for their quick pace of play. Start in the morning and then convene at the golf course restaurant for lunch and drinks. Craft Farms offers a Get Into Golf program starting at $39. The program includes the use of Callaway rental clubs, golf balls, a one-hour intro to golf clinic and three holes of golf. You can find Play 9 specials for as little as $39 at championship golf courses like Peninsula in Gulf Shores. Some Gulf Shores golf courses also offer 9-hole playing lessons like those at Kiva Dunes.
With more than 200 holes of championship golf on the Alabama Gulf Coast, you won't be short on perfecting (or improving) your long game with a Gulf Shores and Orange Beach golf vacation. Round up your friends and book a golf package for your next getaway.