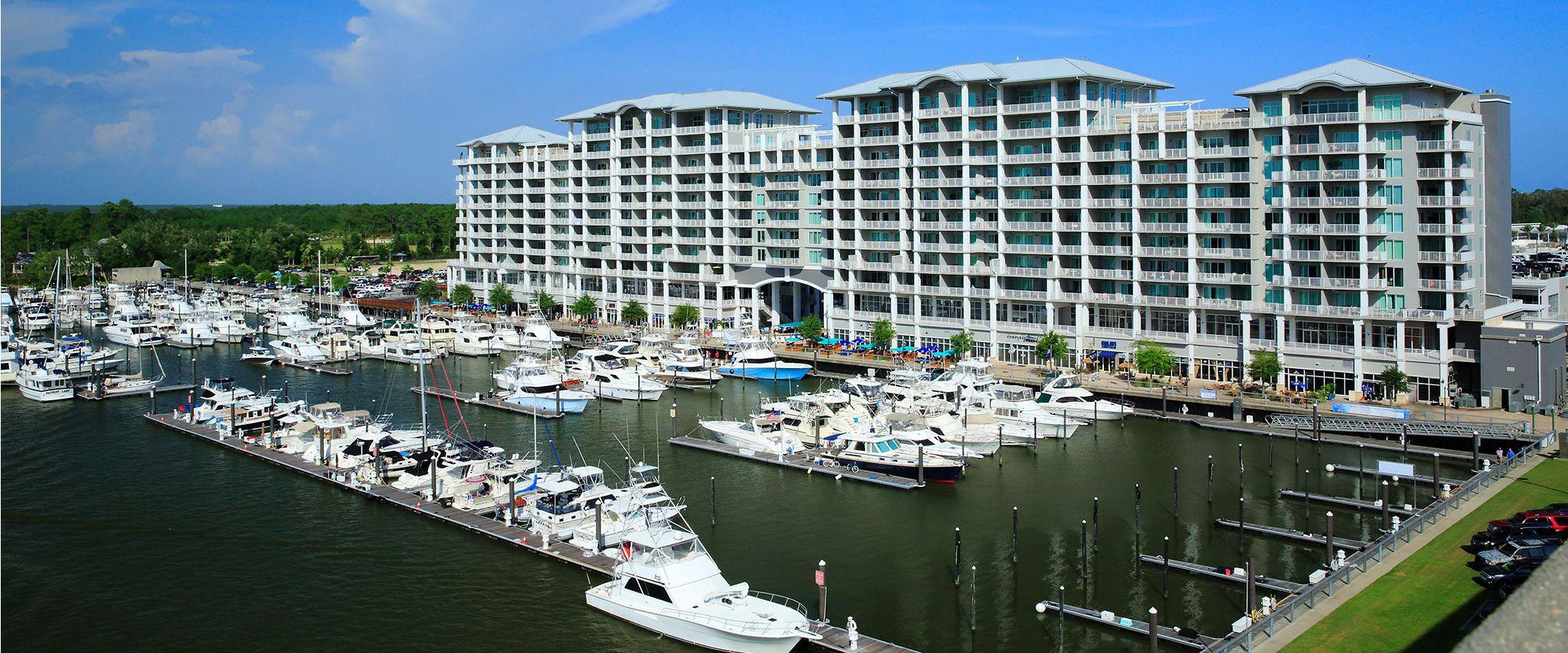 Expect Big Fish at Blue Marlin Grand Championship in July
July 14-17, 2021
April 26, 2021
The "Greatest Show in Sportfishing," the 2021 Blue Marlin Grand Championship, is scheduled for July 14-17 at The Wharf in Orange Beach, where the Gulf Coast's premier big game tournament provides a plethora of activities for spectators, tournament participants and sponsors on the beautiful Alabama coast.
Regular weigh-ins, hosted by Jim Cox, are set for 5-8 p.m. Friday and 5-9 p.m. on Saturday or until the last eligible fish has been weighed. For spectators who want to see the boats return to the weigh dock, all tournament boats must return to The Wharf for weigh-in through Sailboat Bay. 
The tournament kicks off for participants and sponsors with the team check-in and optional entry registration from 10 a.m. to 5 p.m. on Wednesday, July 14 at the Marina office, tournament headquarters. A Kick-Off After Party, which includes the Triple Crown Challenge Fighting Chair Contest, is set for 9-11 p.m. Wednesday.
Boats depart The Wharf at 10:01 a.m. Thursday, July 15. Spectators can take part in the Orange Beach/Gulf Shores Billfish Boat Parade by lining up along the Intracoastal Waterway on Canal Road to watch the tournament boats head toward the Gulf of Mexico through Perdido Pass.
Blue Marlin Grand Championship (BMGC) winners will be announced about 10 p.m. Saturday or after all boats in line at the cut-off time have been weighed. The BMGC is the final tournament in the Gulf Coast Triple Crown Championship series, and the Triple Crown winners will be announced at the awards ceremony breakfast at 9 a.m. Sunday, July 18.
A portion of the tournament proceeds will be donated to St. Jude's Children's Research Hospital.
Don't miss the chance to see some of the largest fish from the Gulf weighed in at The Wharf, one of the South's premier destinations. While you're at The Wharf, check out the other entertainment and dining options available for the whole family. As always, plenty of free parking is available.
For more updates and information, visit the event listing on our website.