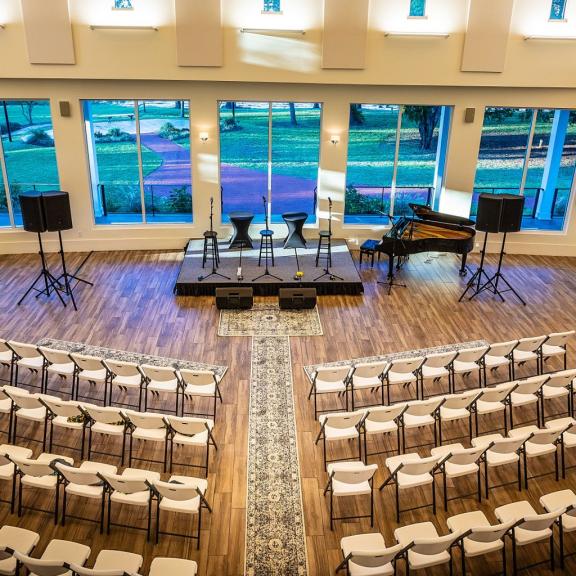 5 Tips to Give Your Meeting
A Boost in Gulf Shores & Orange Beach
Planner Pointer: 5 Tips to Give Your Meetings a Big Boost
August 4, 2022
Planning a meeting or event can be stressful. Keeping it fun and entertaining for the audience can be even more stressful. But don't worry. We're here to help!
2. Location is Everything
Make it effortless for your attendees. Make yourself easily accessible and ensure your guests are in a comfortable space. Our meeting venues are found at some of the best hotels and resorts across the coast, including full- and limited-service properties, vacation rental homes and condos and off-site spaces around the destination making Gulf Shores and Orange Beach a unique, fun and family-friendly location!
4. Involve Your Audience
One of the best ways to boost a meeting is by getting attendees to actively participate. An excellent way to do this is to ask for their input or to invite their questions. When you ask for their input (within reason), you direct their attention to a specific idea or subject, making participants feel valued. For example, ask an attendee for a presentation, for their opinion or their ideas. Once they have contributed initially, they will continue to do so even after the meeting is over.