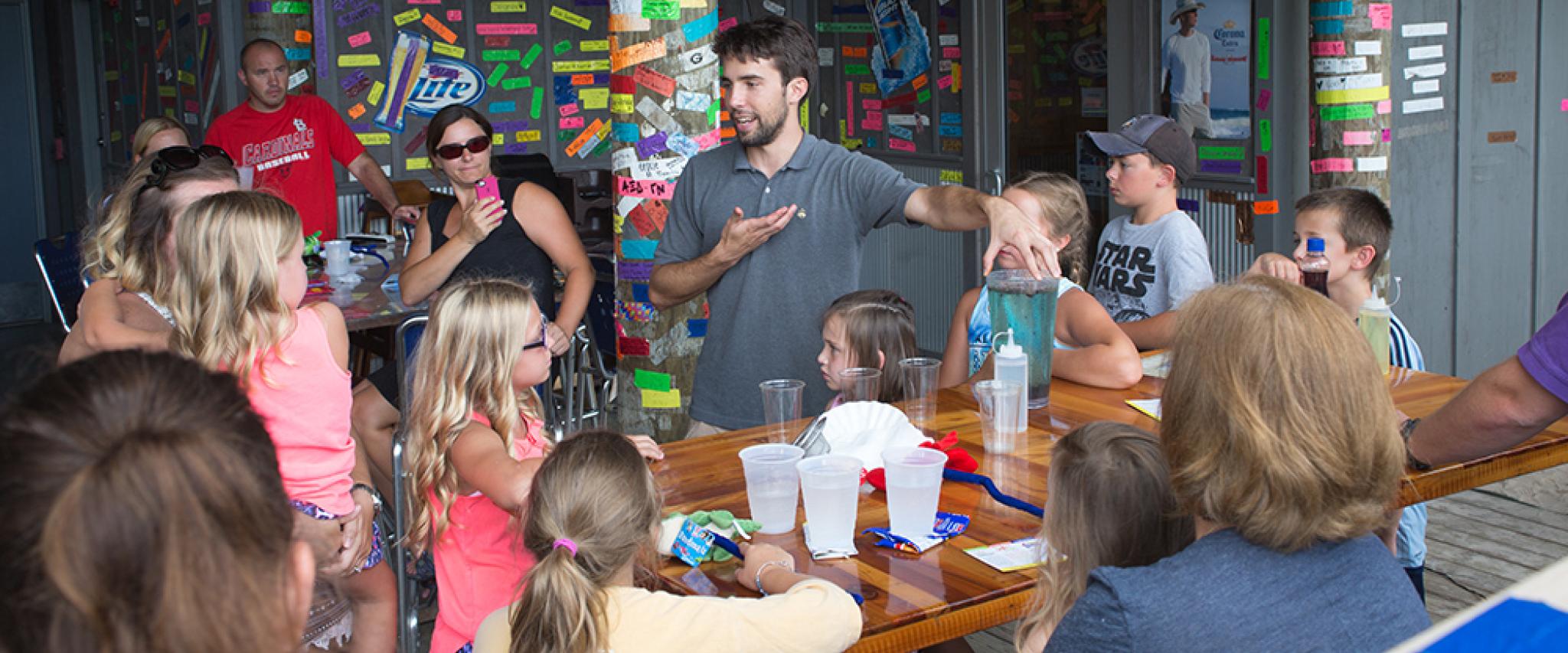 Find fun, kid-friendly restaurants for your sportcation
Kid-friendly restaurants are destinations within the destination of Gulf Shores and Orange Beach. 
June 20, 2019
Once the kids are out of school, summer really kicks into gear on the Gulf Coast. Gulf Shores and Orange Beach restauranteurs excel at creating family-friendly environments that appeal to all ages and sensibilities. Bonus, they often come with a spectacular waterfront view!
Set aside some time before or after your meal to explore these iconic establishments that encourage you to linger, relax, and enjoy quality time with your family. 
Lucy Buffet's LuLus in Gulf Shores offers several allergy-friendly menus including gluten, seafood, shellfish, egg, soy and dairy. They host a variety of activities throughout the summer like hair wraps, henna and caricatures. Seasonally and weather-permitting, they'll open the ropes courses — Mountain of Youth and Munchkin Mountain — and that's just the beginning! They also have an arcade open daily along with other exhibits and activities. 
Looking for something a little more low-key? GTs on the Bay is situated on the gorgeous and peaceful Wolf Bay in Orange Beach. Enjoy pizza from their stone hearth pizza oven or delicious fresh seafood in the spacious indoor dining area or large outdoor deck. Your kids can tire themselves out on the pirate ship playground and sand pit. 
Tacky Jack's in Gulf Shores has been hosting their Summer of Fun events for several years now, to include daily art and education activities throughout the week at lunchtime. From zoo enrichment experiences to cooking classes, the Summer of Fun usually begins in June. 
The Hangout in Gulf Shores hosts its Pirates and Princesses Breakfast Adventure throughout the summer, so get ready to play dress up! Bring your pirates and princesses and enjoy an enchanting family-style breakfast. They also host daily foam parties, and have year-round installations including foosball, a wish wall and much more!