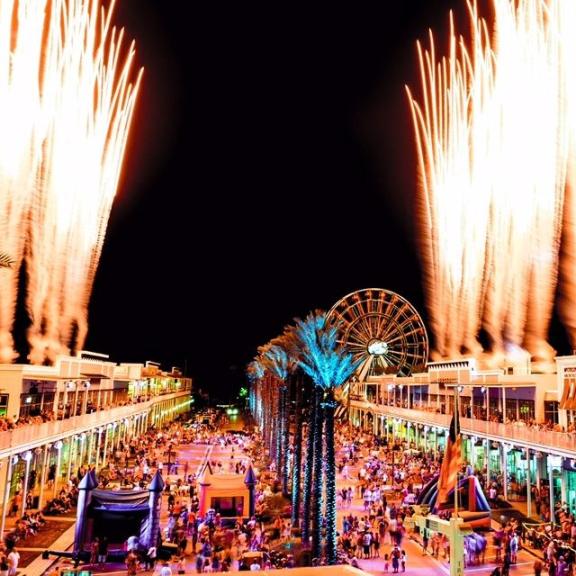 2. Flora-Bamas New Year's Eve Bash
Flora-Bama's New Year's Eve Bash is the place to be for a non-stop party counting down the new year. You can expect live music, an all-you-can-eat dinner buffet, party favors, and a champagne toast at midnight. Get your tickets to this event and rock the night away at Flora-Bama Lounge & Oyster Bar.
4. Flora-Bama's Polar Bear Dip
Begin 2023 with a bang by taking a plunge into the Gulf of Mexico at the Polar Bear Dip at the legendary Flora-Bama. At noon, thousands of people wearing swimsuits, wetsuits, and costumes run into the water to kick off their new year the beach way. You'll even get free beer and lunch if you fully submerge!
Plan your trip to the Alabama Gulf Coast and ring in the new year on the beautiful beaches of Gulf Shores and Orange Beach!