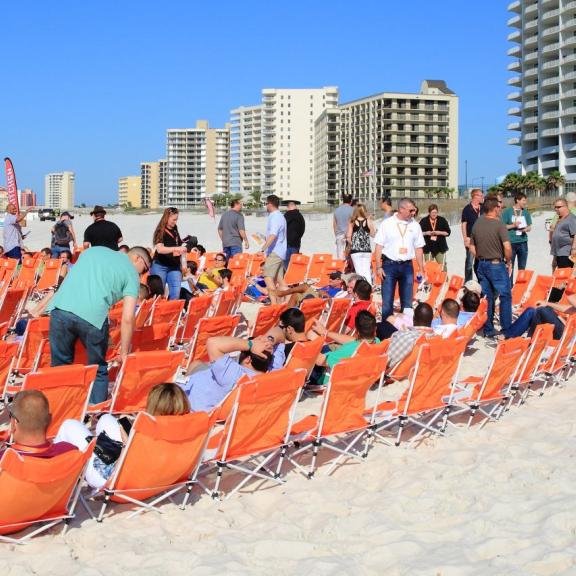 2023 Guide to Modern Meeting Planning
Think EXPERIENCE when you plan your next meeting.
February 8, 2021
Meeting planning is an ever-evolving career, and any experienced planner knows the key to success is attendance. You might wonder what this means for planners. How can you stay on top of the latest trends and make your meeting stand out above the rest? After all, you want new attendees as well as returning ones, right?
Consider the Destination When Planning Your Next Meeting and Know How to Offer the Same Experience Virtually
Attendees are more likely to book based on affordability, destination hospitality and destination safety precautions. They are looking for a place where they can mix work time with leisure time. Additionally, they want fun, interactive locales that have them excited to book not just a work trip but a workcation all while feeling safe. Many attendees are looking for somewhere that offers exclusive events and private accommodations.
The Destination Also Plays A Huge Role in the Experience: Both In-Person and Virtually 
Think attendee satisfaction when you think of the experience. You want to sell your potential attendees the whole package of your meeting beyond the boardroom, not just the work part. You want to focus on providing a trip they won't forget and a virtual event that they can't afford to miss. Any planner knows how strong word-of-mouth advertising can be, so you want attendees buzzing with excitement before, during and, most importantly, after the trip. Positive experiences lead to satisfied attendees and those lead to even more attendees and exhibitors next year. 
Look for restaurant guides, fun things to do and be sure to leave time for everyone to go off and explore the area on their own. Having them fully immersed in the culture of the area will make them feel like they are on a vacation. Our staff at the Gulf Shores and Orange Beach Meetings offer free guides and resources to get you started. We also offer a variety of complimentary services and will match your group with the perfect venue. 
For virtual attendees, be thinking about prizes, games, giveaways and fun ways to incorporate them into the meeting. Offer virtual chat rooms where they can break off and have small group Q&A sessions with speakers and other group and one-on-one networking opportunities. 
Think Production and Personalization 
Think about production quality and personalization: Speakers will take to the stage rather than the podium, encouraging attendees to open their minds to learning. Allow attendees to personalize their day with topic options, more speakers and even different venues. Each attendee will have their own interests and goals, so why make their schedules the same? 
With these new trends in planning, how can you manage to stay on top? Don't worry, we have your back! Reach out to us at Gulf Shores & Orange Beach Tourism before you start making meeting plans. We offer a free toolkit of resources to help market your event. We take the stress out of planning your meeting by focusing on your needs when it comes to viewing, booking and finalizing details for your venue. We know the ins and the outs of the area, so let us guide you around town!